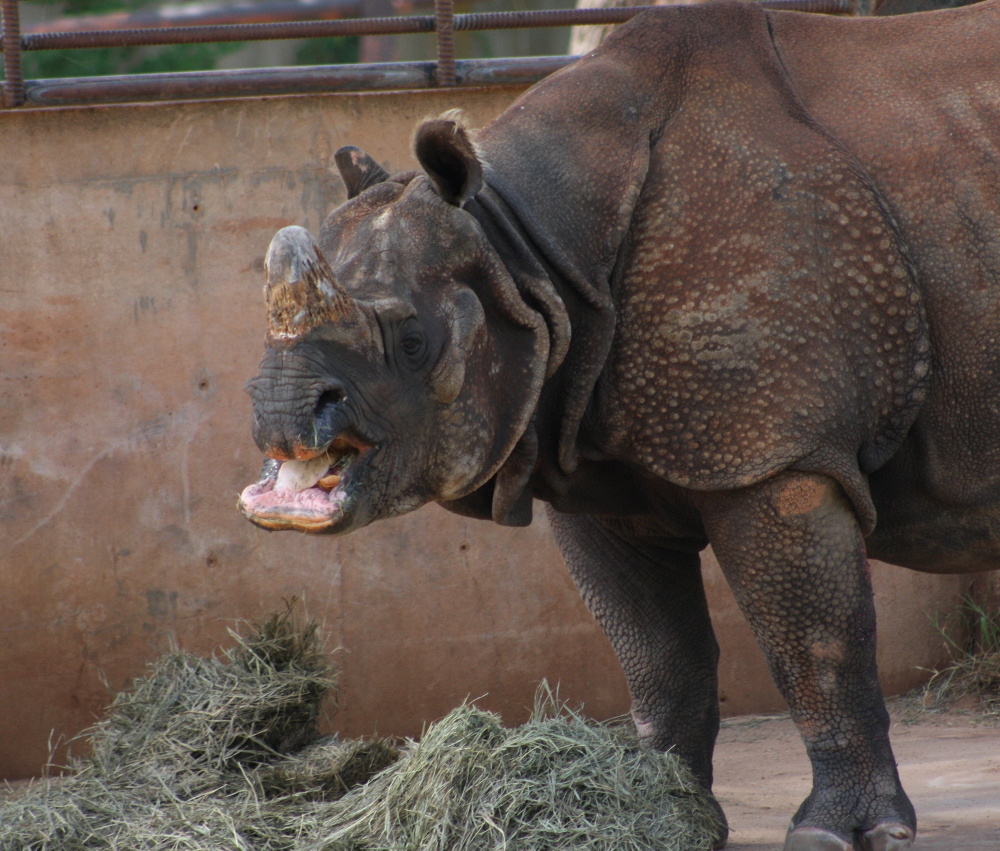 The Oklahoma City Zoo does not have an abundance of free admission days, especially not for the general public. Sure — Mums on Mother's Day Pops on Father's Day. Vets on Veteran's Day. But "Hey, anyone who desires it can just come to the zoo for free"? Not so much.
However, it was something exotic like sales tax appreciation day, so we went. Along with two thirds of Oklahoma City. Everyone in the last third of the population was in the Science Museum (and therefore sharing the same parking lot). Whether or not the museum was free, or they were just smart enough to stay well clear of the zoo, is hard to say.
It was, of course, very hot. This seems as obvious as saying the Pope is Roman Catholic, but since I have readers all over the world, it is possible some of them might not know the geography of Oklahoma. In that case, let me sum up and save you all the gory details: July. Hot. Humid. Sticky. Sweaty. Yucky. That about covers it.
There is a large number of animals at the zoo. It is going to be a great zoo when they are finished. At the moment, though, the zoo is undergoing renovations. All of the animals are being temporarily housed in other cages than the ones their names are on. We found the tortoises in the rhinos cage. The rhinos in the elephant's cage, The building labelled pachyderms was full of birds and the otters were just plain missing, It was like a massive game of animal clue. "The vultures in the reptile house with the grizzly bears' ball."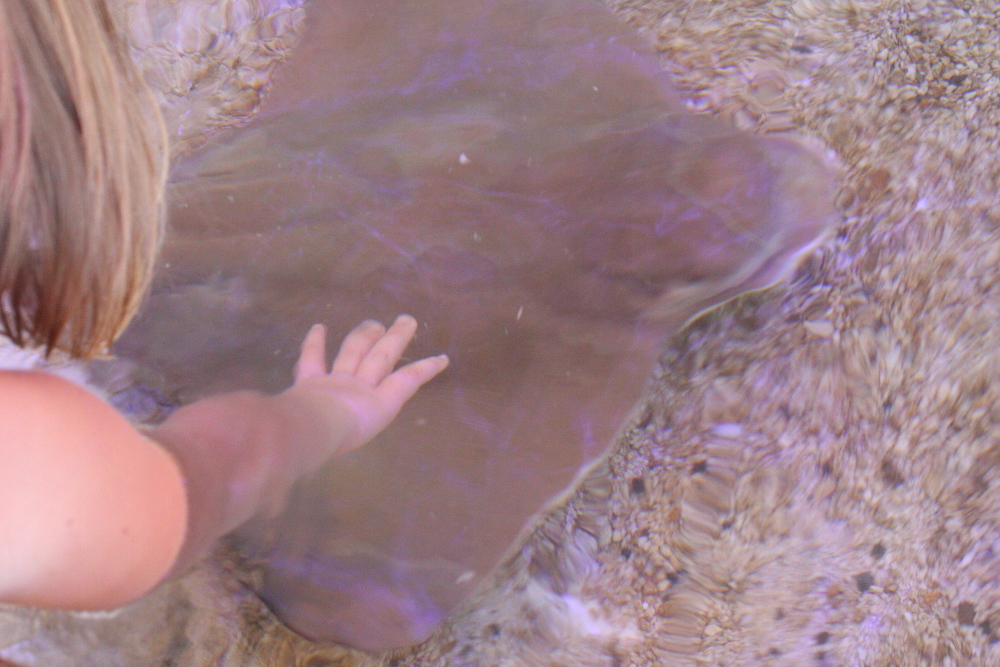 The elephants were already moved into their new location, a large area at the end of the park. Which, I am very sad to say, we did not get to visit. There were baby elephants, too. Sigh. Well, we did see a baby giraffe (born June 22) and baby red river hogs (born June 26), so there was no lack of baby animals. Still. They were not elephants.
The reason we did not get to the elephants, though, lie on the other side of the park. Sophie-chan was running and jumping and screaming for joy when she learned what we were heading toward. In all honesty, so was I. From looking at me, perhaps it wasn't so obvious, but my seven-year-old self was jumping at my logical, grown-up brain yelling, "Show your excitement, you old fuddy-duddy!"
I did giggle a bit (okay, a great deal) when the sting ray finally came over and touched my hand. And there was my exuberance. A large tank full of sting rays — a foot and a half across. They were huge! And it was a contradictory experience. I mean, how awesome is it really that I can casually throw into a conversation, "When I was petting the sting rays, sometimes two or three would come up together, and then I had to decide which one to lavish attention on." Was it worth it to skip the elephants? Indubitably.
On the other hand, they're as slimy as the rotten mushrooms I threw away last Wednesday. Knowing the dichotomy and the names I will be called in saying one was gross and the other was totally rad, dude … well, one was really awesome. I do not care, say what you will. One of those experiences was totally rad, dude.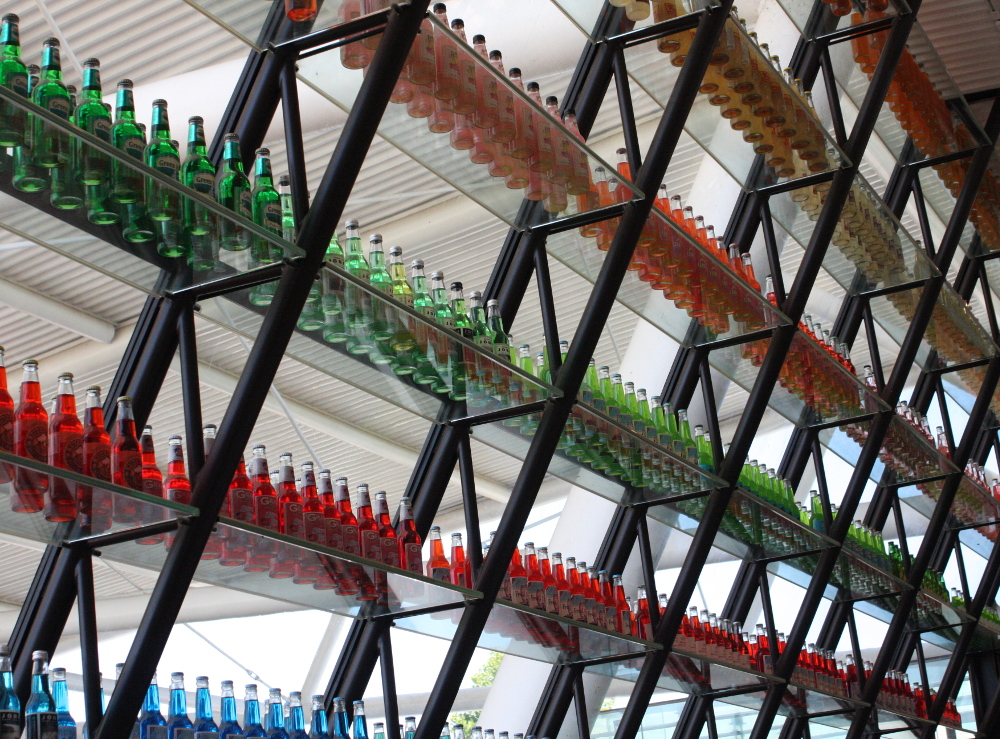 By the time we left the sting ray tank, the heat had made us all too exhausted to walk back to the car (all except the three of us who just had our arms up to the elbows into icy water. It was refreshing diversion for many reasons). We stumbled along to the cars and headed to a place which sells cold drinks.
Pops is a cool, smooth, modern building: all glass and sweeping white pipes connecting the place to the portico over the petrol pumps. Apparently, a rich man wanted a tax write-off and needed to build a place that would lose money. He built a gas station in the middle of Arcadia Oklahoma and has been raking in the dough ever since. If the building were not so intriguing, perhaps he would have lost money on it. However, out front is a giant statue of a bottle with a straw in it. It is — again — a modern design and impressive even in the day time. I heard it is even better at night, when it is lit with coloured lights.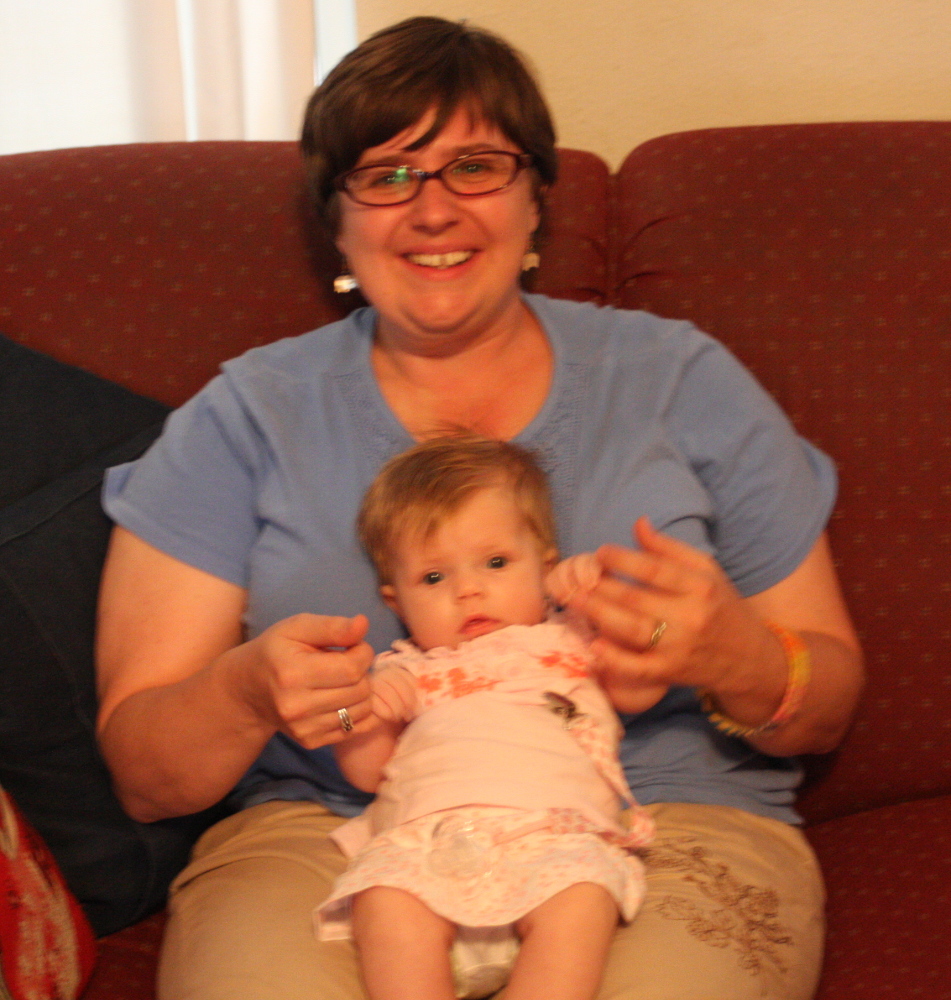 Colours and bottles are the décor and the theme of the place. The fuel pumps outside are incidental to the glory of what gives Pops its name. Inside, the floor to ceiling glass walls are lined with coloured bottles of soda. Pop. Coke. Whatever you prefer. In any flavour you could ask for. Except Irn Bru. Or Melon Ramune. But, other than that you can generally find what you are looking for. Not to mention things you never knew you needed. Strawberry, Cherry, Berry, Peach, or Lychee sodas. Cream soda. Red cream soda. Chocolate soda. Root Beer, Ginger Beer, Sarsaparilla Beer. Something called Dog Drool (although if it is as good as Moose Drool beer, I am all for it).
I did not have time to read even a quarter of the labels, intent as I was on tracking down several dozen bottles of the elusive Irn Bru. The next time I go I will instead concentrate my search on melon soda of any brand. I wonder if I can talk someone into taking me back again … oh! I just remembered that I now am legal to drive once more. And, it's a straight shot from my aunt and uncle's house. Even I couldn't get lost!
The evening was spent relaxedly cooing at my cousin's baby. I don't know what is on the plan for today, but I hope it is a bit less strenuous than running around the zoo in the heat. Maybe a bit more cooing at the baby is in order.