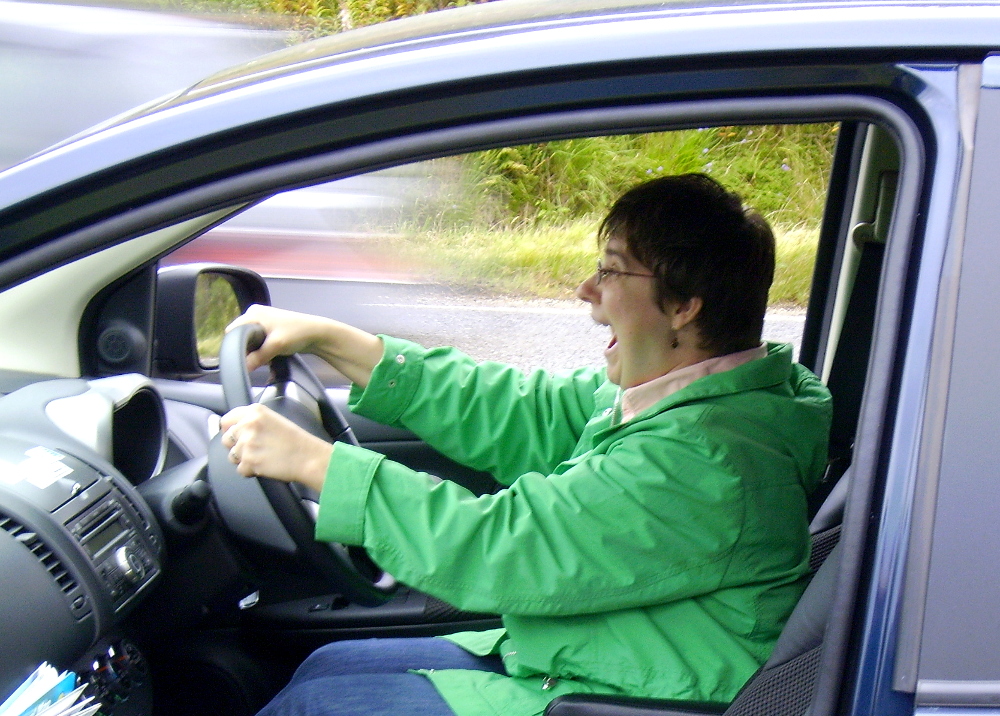 It is time to take to the road. Literally this time. It is strange to be planning a road trip rather than a train journey. I have not planned a road trip in years, if ever. I took one road trip in 2001, but I belive I left most of the planning to Kimberly. It was her car, after all. I just brought along food and a sleeping bag.
I have long wanted to take a road trip along Route 66. It has been on my "List of Things to Do" since listening to the Wartburg College Castle Singers perform "(Get Your Kicks on) Route 66" in the Fellowship Hall of my church during their Midwest tour in 1990-something.
This year, though, I am finally, FINALLY, getting my road trip!
Ummmm … would now be an appropriate time to mention how much I loathe driving? As in: an awfully large amount of loathing. As in an I-Don't-Even-Like-To-Drive-To-The-Grocery-Store amount of loathing.
Yet, here I am: fantasically, happily giddy at the prospect of driving 2000 miles from Chicago to Santa Fe. What on earth is wrong with me? Maybe it is all the gasoline fumes, because in this petrol-induced haze, I spent most of this week working on an itinerary. We have a route, reservations at several hotels, and one excited aunt and uncle who live along the route.
The itinerary begins a little backward. We are driving from Iowa to New Mexico, by way of Illinois. Ah well.
Davenport, Iowa
Ottawa, Illinois
Chicagoland
From Chicago, we begin our official time on the historic Route 66. Along the way, we will be making stops in:
Springield, Illinois
Cuba,Missouri
Carthage, Missouri
Chandler, Oklahoma
Another spot in Oklahoma, yet to be determined
Amarillo, Texas
Tucumcari, New Mexico
Final destination: Santa Fe
Many of the Route 66 sites I want to visit are in Arizona, though. It looks like a Route 66, Part 2 is in order. Later. Right now, let's just get through this.