It is, according to Google Maps, approximately a 12 hour drive from Bettendorf, Iowa to Chandler, Oklahoma. Leave early on Thursday morning, and be in Chandler in time to eat supper. Three drivers, a good car. No problem.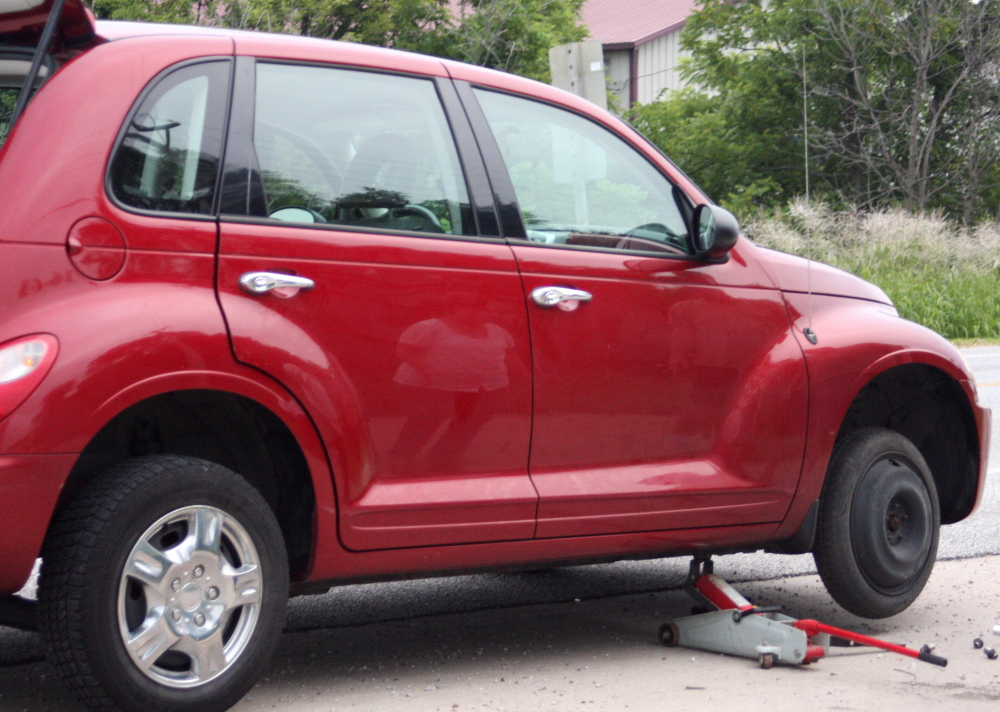 Problem.
The phone rang Wednesday evening, just as we were finishing supper in Aledo. About two hours before I was to be dropped off at Mum's house, the car developed a case of stage fright in the form of a very flat tire. At 6:00pm. By the time anyone could get to Mum to help her, it was already 7:00.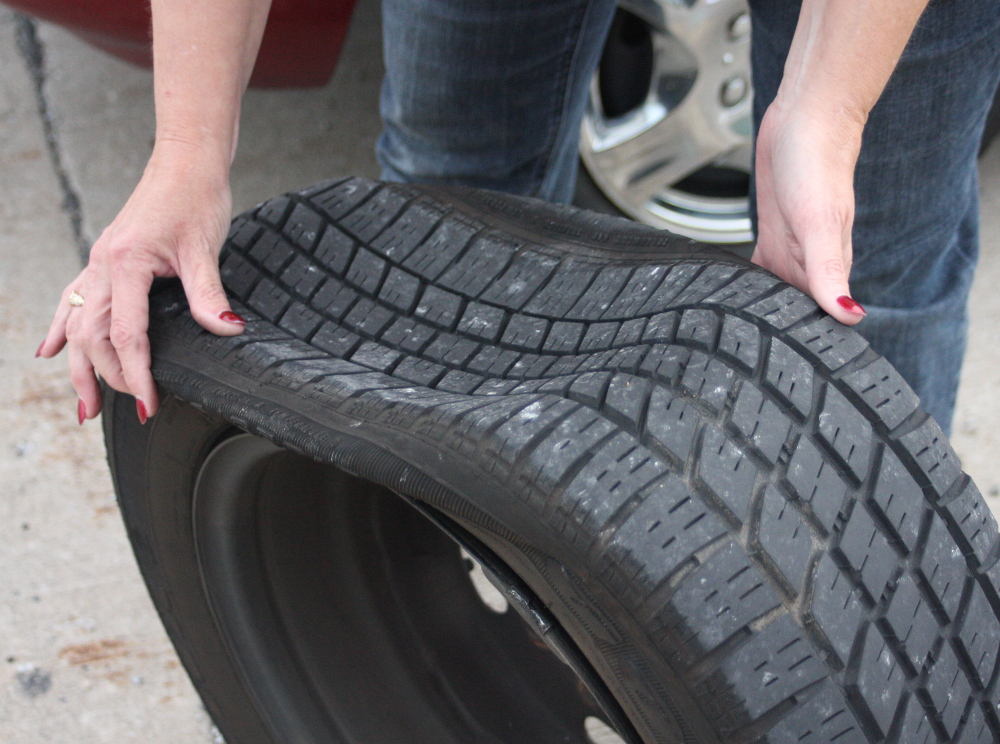 This is where we interrupt our story to give a huge thank you our friend Turner for re-arranging his schedule and being willing to drive to Bettendorf not once, but twice in one evening.
David and Turner made short work of the changing the flat, but we could not, of course, drive to Oklahoma on the minuscule amount of air and rubber laughingly called a spare tire. However, with the mechanic closed for the night, our options were limited.
Do we go to the mechanic in the morning, hoping to get in right away, but still put off leaving by several hours?
Do we go to Wal*Mart, buy a tire and try to fix it ourselves on Wednesday night?
Do we give in and take the other car? (A much smaller car, I might add).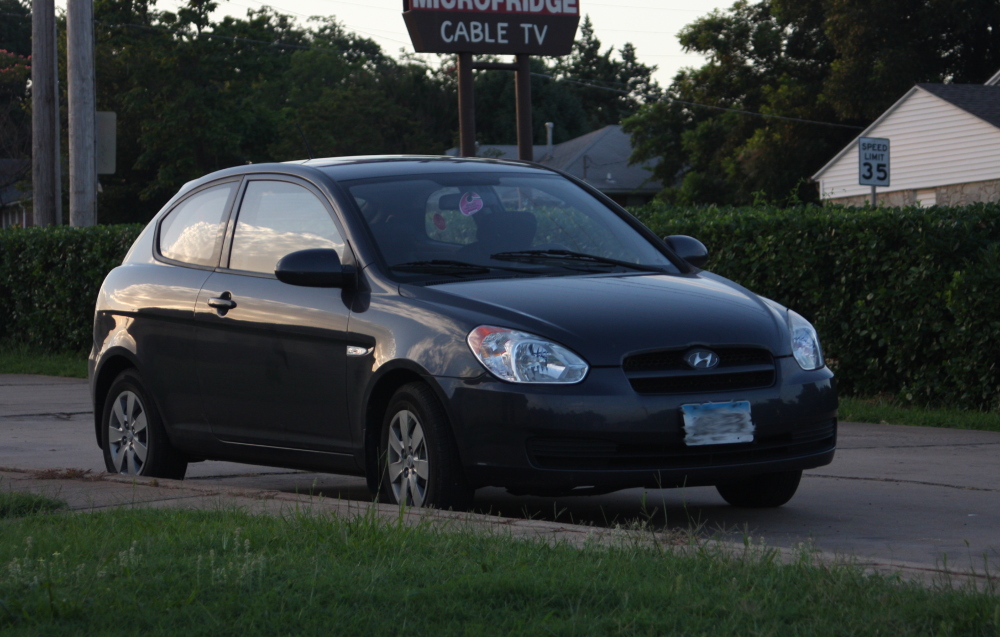 In the end, we chose C. Three adults, one child, two pillows, my camera bag, a million suitcases, and a hair dryer, all shoved into a two-door something or other. Hey, we did once years ago when I was a teenager; about the same amount of people and gear all crammed into our tiny Geo Metro. Run little hamsters, run!
So, about 6:00 on Thursday morning, we loaded up the car, taking one final glance at the beautifully spacious PT Cruiser now sitting in the garage with three proper tires and a donut. We may even have wept a little as we grabbed the crowbar (good for prying people out of the back seat at rest stops).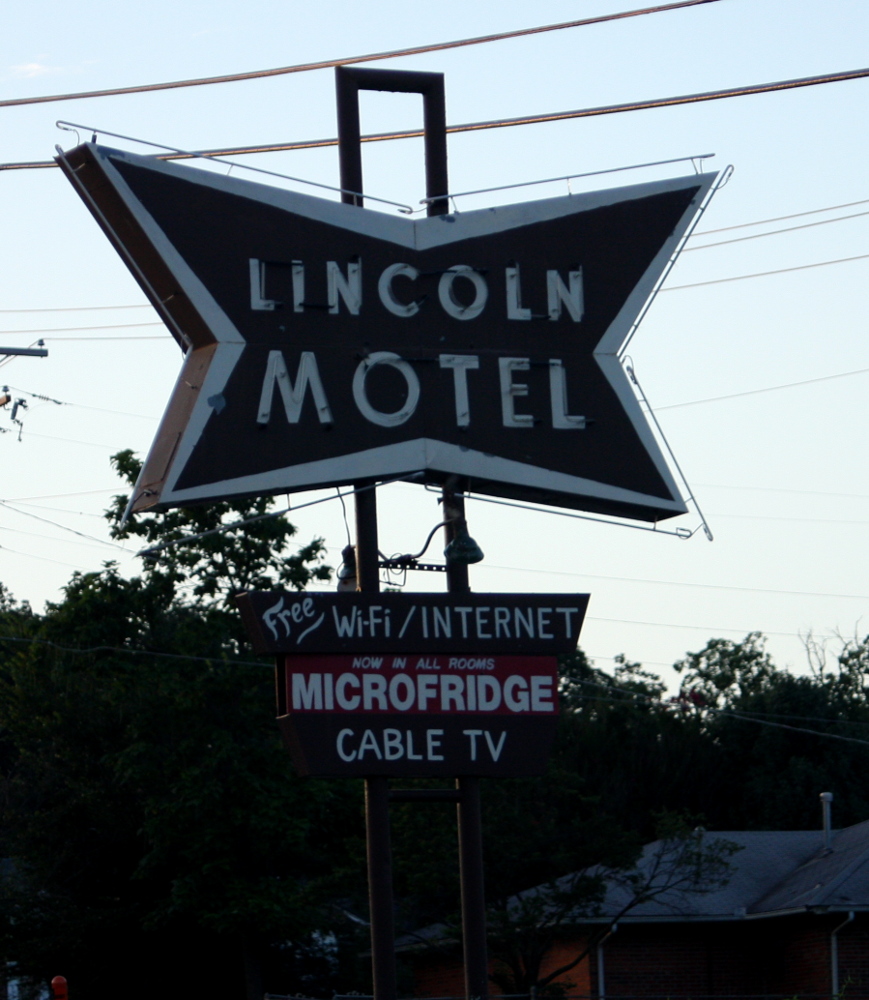 It turns out that, when push comes to shove (and by that I mean pushing and shoving people into the back seat of a small car), I did not have to do any driving. I am certain it is because no one else wanted to sit in the back seat. I made a comfy little nest and settled in for the duration. It worked nicely for me.
Google, it turns out, was nearly spot on. Just about 12 hours after we left, we rolled into Chandler. A little grumbly and hungry and a lot tired, but we made it.
We are staying in Lincoln Motel, a throwback to the days when Route 66 was still the Mother Road. It is very quaint from the outside; the inside a bit dated. On the other hand, we spend all of ten hours in it a day, and eight of that sleeping (and the other two so early or so late that our tired eyes cannot see it, so the décor hardly matters), It is clean and comfortable. What more can I want from a hotel?
Day one ended with a late night session catching up with family. Tomorrow's going to come too early.