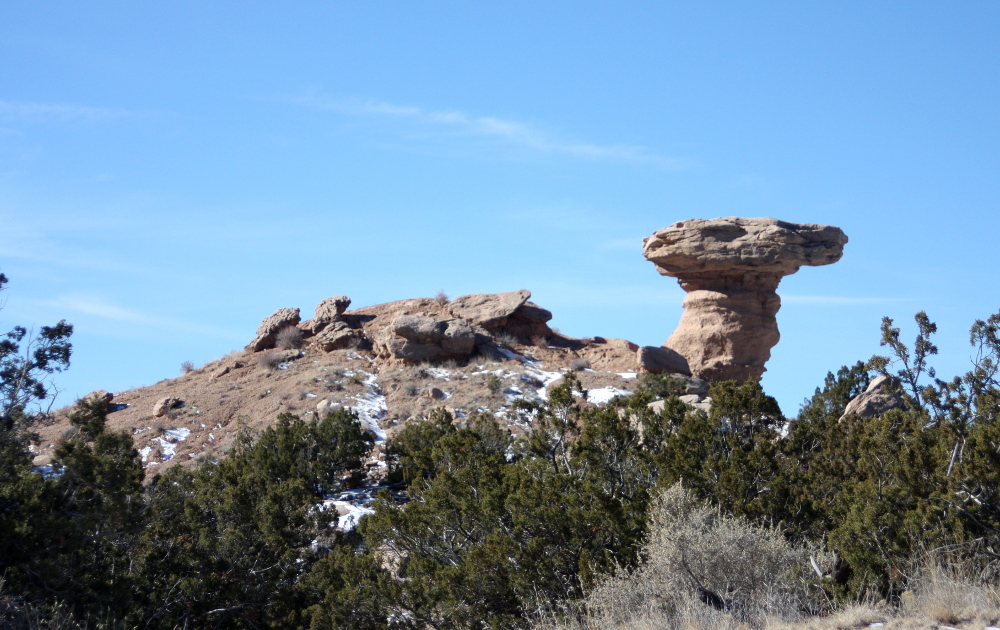 New Mexicans have been growing their own wines for the past four hundred years. I never expected to find vineyards down here, let alone such a long tradition of growing them. It began with the Spanish monks who arrived here in 1629, bringing vines from home in order to make their sacramental wine.
Four centuries on that tradition has expanded to dozens of small wineries across the state, three of which we set out to explore on my birthday.
The day began, as most trips to a winery do, with a question of how early to arrive. If the winery opens at 10:00a.m., can I really just show up and begin drinking before lunch? It feels so — so — licentious. In the end, we decided to go to lunch and then head to the wineries. That felt slightly less like I was planning to spend the whole day in debauchery.
Then we decided to eat lunch at brew pub. Ah well.
Leaving Santa Fe, we headed north. The road sneaks its way between the Sangre de Christo Mountains and the Rio Grand. Driving along valley roads through the mountains, the scenery was perfect. There was a bit of snow on the mountains sprinkled like powdered sugar on a cake. Further away, the ski areas shone white with their full cover of snow. Perfect skiing weather up there. Our weather had been warm enough to melt most of snow on the ground, but that just made the river full, blue, and beatiful
We were on our way to a recommended place with good hamburgers and such, The Blue Heron. We had driven past it once before, and David was pretty sure he could get us there, which was good, since our GPS told us to turn around and drive back to Santa Fe to find it.
Navigating from David's memories and my lines on a paper that almost made up a map, we made it through Española, where a billboard kindly pointed out that the Blue Heron is three miles ahead on Highway 84.
When we left Española on Highway 68, we wondered if we had read the sign wrong. If it had been my memory we were following, we would have turned around. However, David has a much better grasp of maps, directions, and where things are located than I do. We both saw the Blue Heron, on this road. We were both positive.
We followed the highway past the first winery.
Should we stop now? No, we will stop there on the way back.
Then the sign for the next winery.
Then the third winery.
Still no brew pub.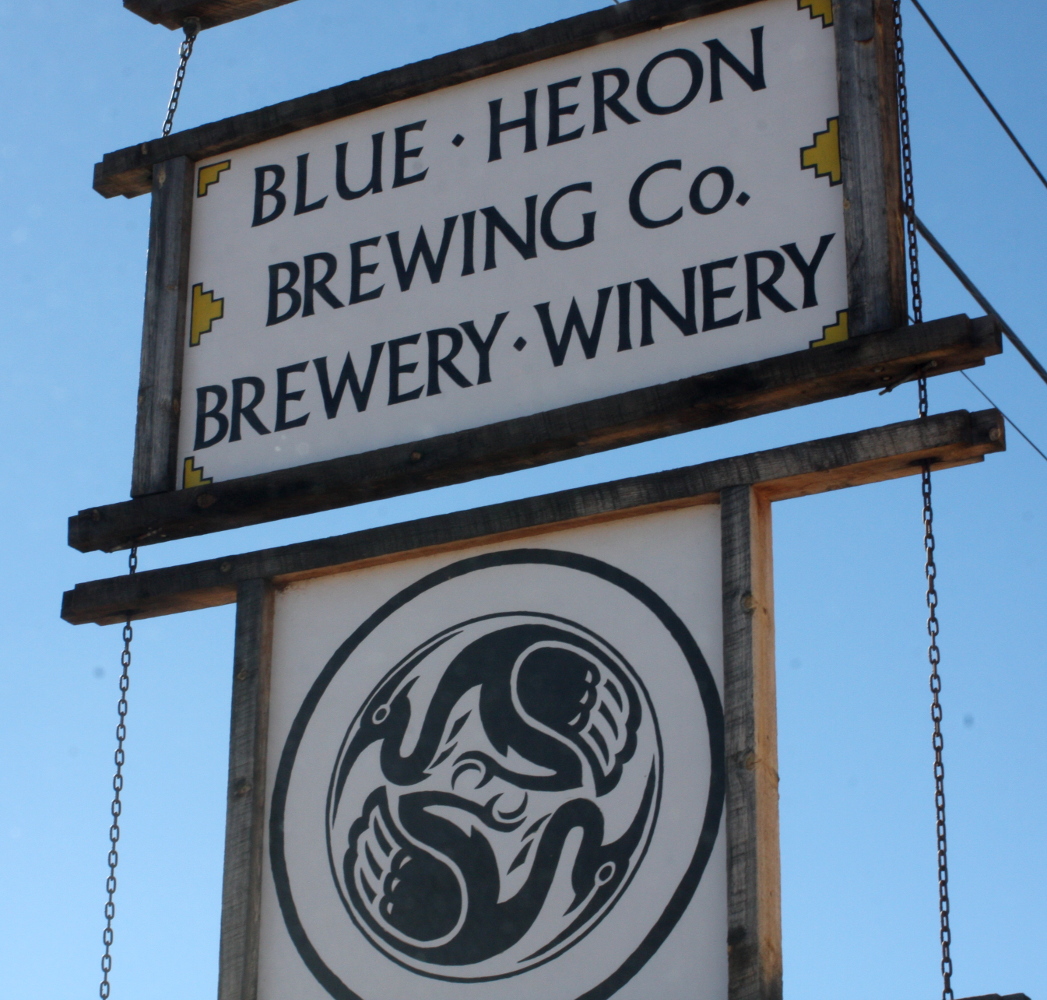 I had not even had breakfast since we were going out for lunch. I am not going to begin a day of drinking on an empty stomach. By this time, we were looking for anything at all with food in it. Did I mention we are in the middle of the mountains? We ran out of city 20-some miles ago. Other than the wineries, which do not serve food, our next bit of civilazation promises to be in another 20 miles.
Finally, the Blue Heron appeared out of nowhere on our left. We triumphantly careened into the parking lot. The empty parking lot. Yes, we arrived in the middle of the day on a weekday, but it was lunchtime. Lunchtime on a Friday afternoon would not be a time to expect an empty parking lot. The neon sign was lit and claiming to be open, so we went in. The helpful woman behind the counter explained how the beer tastings work.
Umm, we just wanted food.
"This is just a tasting room, we don't serve food. There is a Blue Heron restaurant in Española, though, right off Highway 84."
Oh.
If we don't have to go 23 miles back the way we came, only to have to come back again to go to the wineries, that would be most appreciated.
She directed us to Dixon, where we could find the Dixon Co-op Market with a lunch counter or Zuly's Cafe They both came highly recommended, and I don't believe we could have gone wrong at either place.
We slipped into the co-op market for sandwiches. Fresh and local, the sandwiches were delicious sandwiches. It was everything I could hope for in a Reuben: sour, sweet, salty, and bold. I haven't had so fabulous Reuben in … well … I started this line about a week ago and left it until I could come up with something clever to say. I never did come up with anything, so I suppose it is time to move on.
After lunch, we turned left out of the parking lot and drove backthrough Dixon to the … no, this is the wrong winery. We turned around and drove back through Dixon. Again. There are only about 20 houses in the town, and we have seen them all three times now. It is a cute town, though. I highly recommend a trip to the cafe and winery.
The winery. We came to find a winery. Are we there yet?