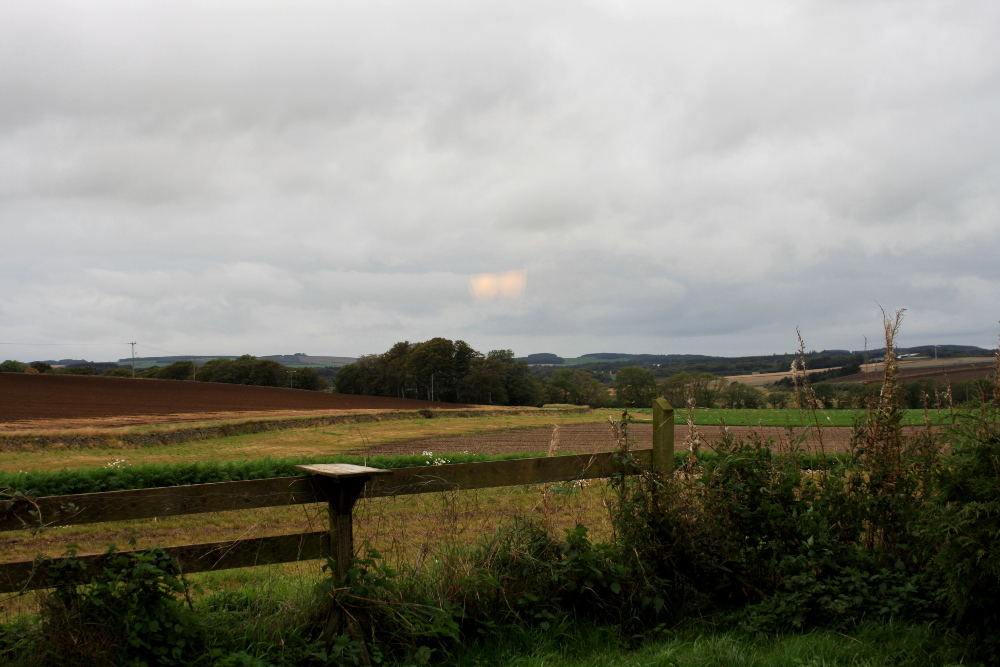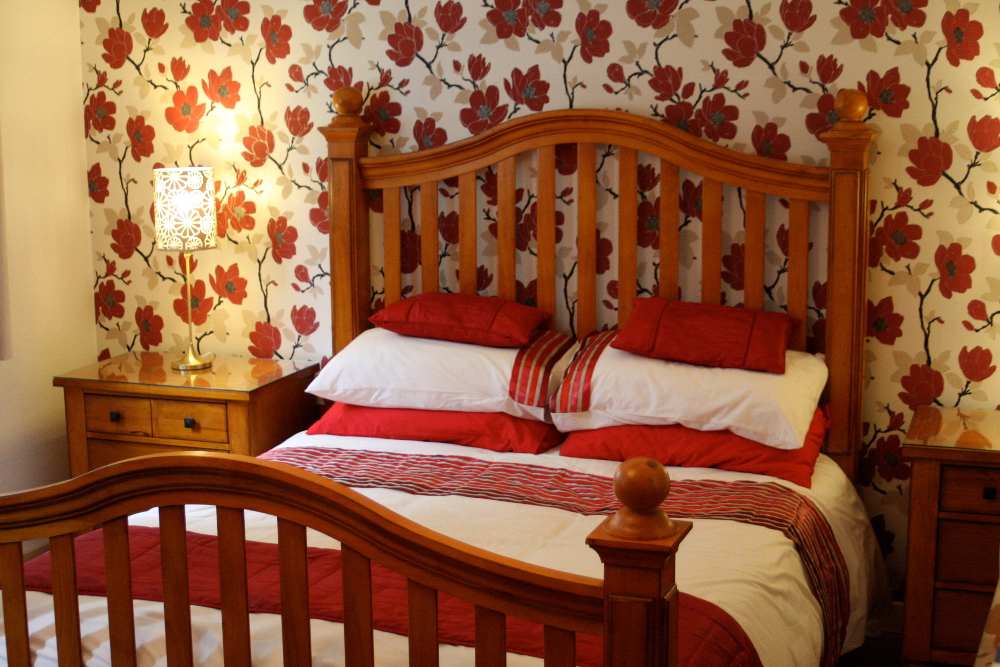 Day four. (That was Wednesday — I am behind in posting, though I write a little everyday). Don't worry, though, I won't be counting all the days of the trip; I'll lose count around day eight or so. For now though, we are enjoying the beauty of Abderdeenshire. In the middle of farmlands, in the area called Buchan, is a 130-year old farmhouse owned by Beverly and Alan. They have made it their mission to make sure David and I are taken care of. I am sure they are as hospitable with everyone, but they treat us as if we are their only guests.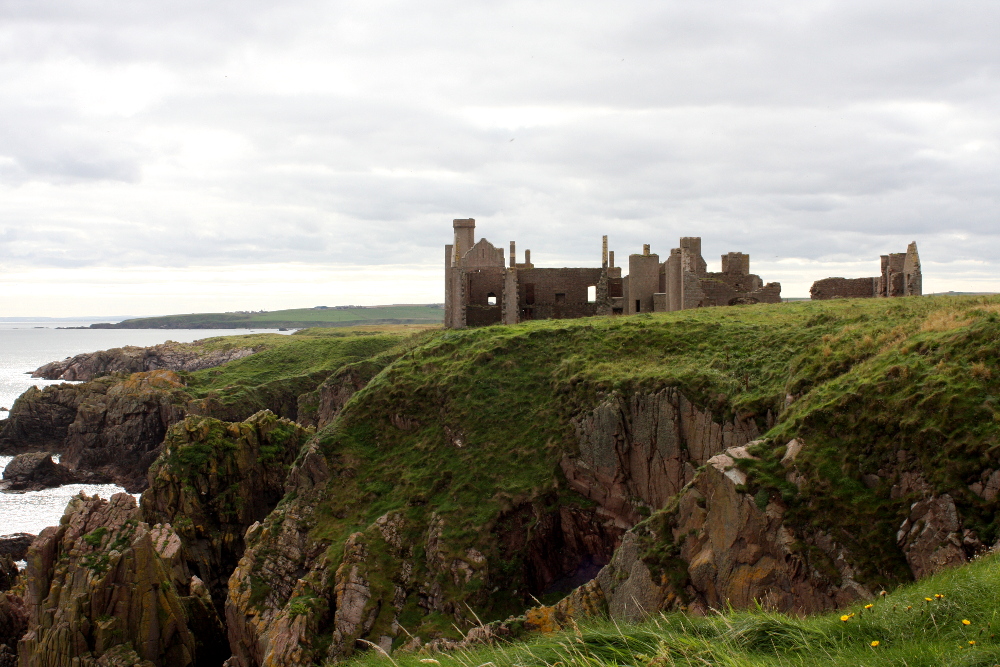 Yesterday Alan drove us to the local bus hub of Peterhead. From there we caught a bus to Cruden Bay and Slains Castle, the inspiration for Stoker's Dracula. Overlooking the ocean, Slains Castle is now a ruin, although some would say it was ruined 200 years ago when major renovations all but destroyed the original 16th century structure. Bram Stoker frequently spent his vacations in Cruden Bay, finding inspiration, not only for Dracula, but other writings as well.
The cliffs, overlooking the North Sea, are both gorgeous and treacherous. David had no fear, traipsing straight to the edge and photographing the Bullers of Buchan — rock formations jutting out from the cliff walls. I stayed firmly on terra firma, watching the waves from a safe distance. The weather was in our favour yesterday, staying sunny and even warm clear up until evening.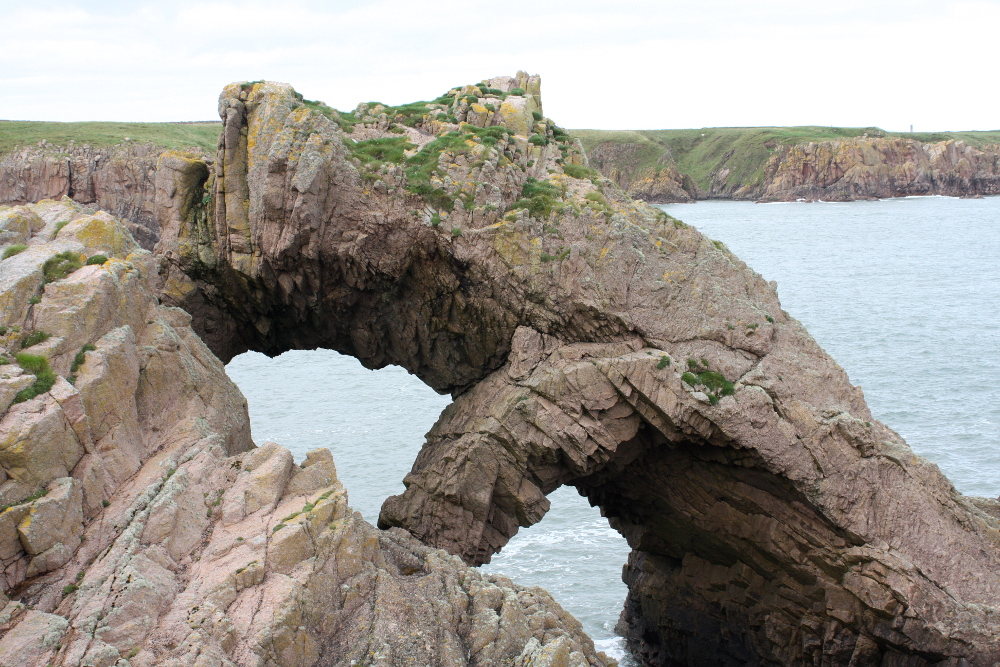 Thursday, however, was not so warm. Today has been chilly and rainy, as we imagined Scotland would be this time of year. We spent the day in nearby Mintlaw, which means not that doctors were once required by law to only prescribe peppermint for ailments. No, Mintlaw is Gaelic for "flat place." The draw is a place called Aden Park, with a farmhouse museum, replica of a farmhouse, ruins of many historic buildings and easy walking trails through the woods.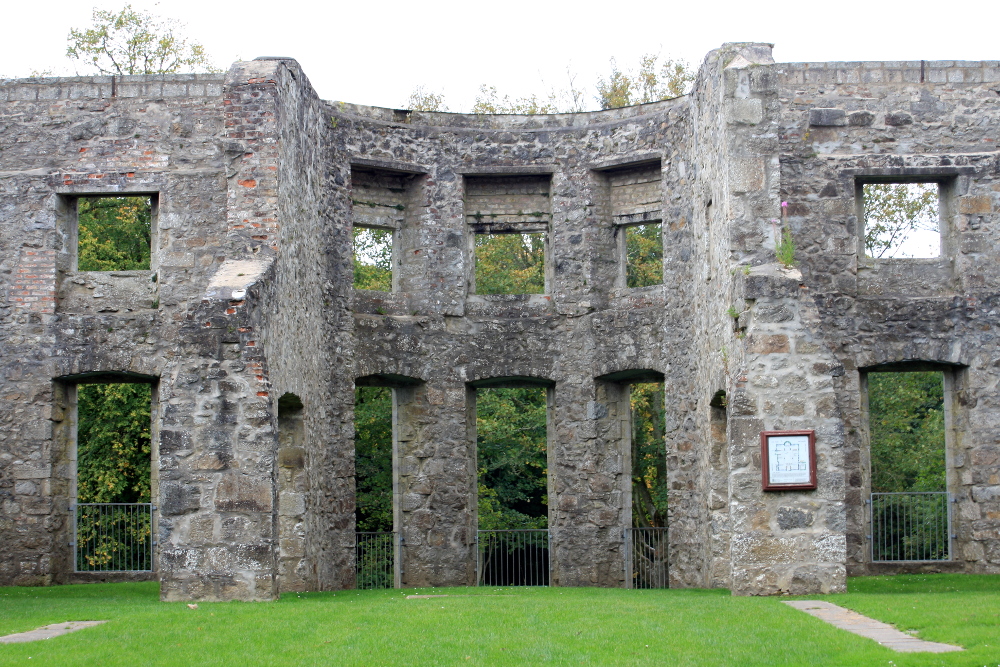 As the internet is slow in our B and B (the only inconvenience in an otherwise fabulous place), I have only uploaded two photos to flicker thus far. When we are somewhere with faster internet, I'll put more on, and will be able to mess about getting them straight to my blog. In order to save time on an already slow connection, today is just text. Again. Sorry! Until I can get things on the same page here is where to go: www.flickr.com/photos/stsebald
The good thing about a blog crashing is that is forces me to go back and look at all these old posts - adding photos in where I promised them earlier.