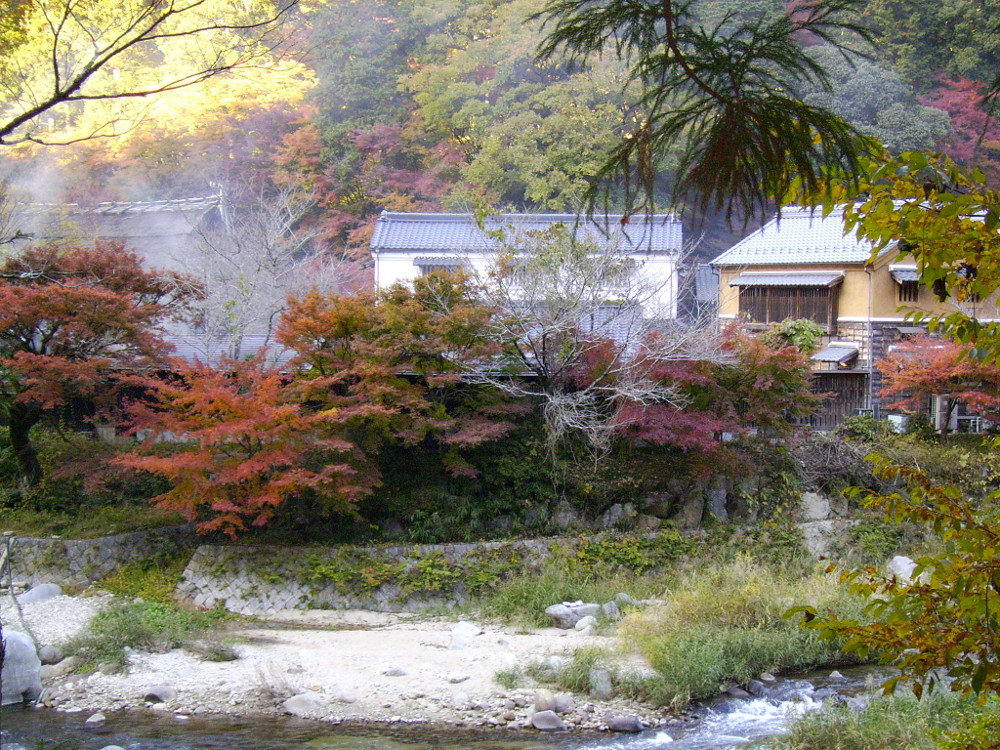 November 23 is a holiday in Japan, Labor Thanksgiving Day. Historically a cross between Labor Day and a harvest festival, this holiday isn't as celebrated as some others in Japan. I however, was invited by a wonderful church member to visit Gifu prefecture in central Japan. The weather was surprisingly warm, and we were able to go autumn leaf-viewing in comfort.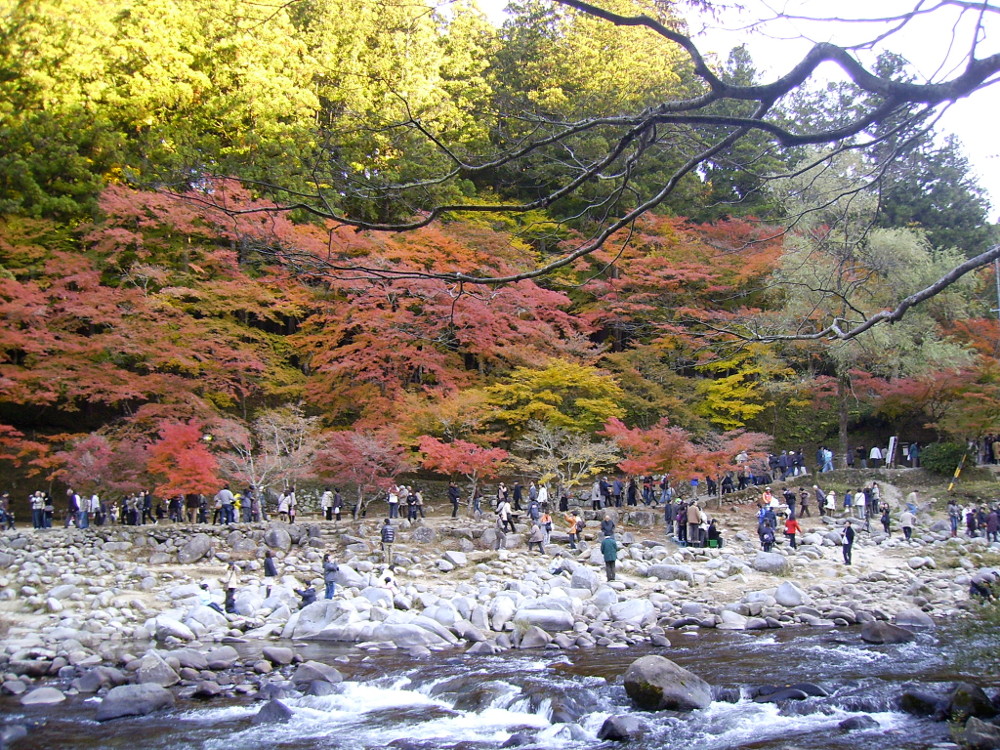 The area is very popular with tourists.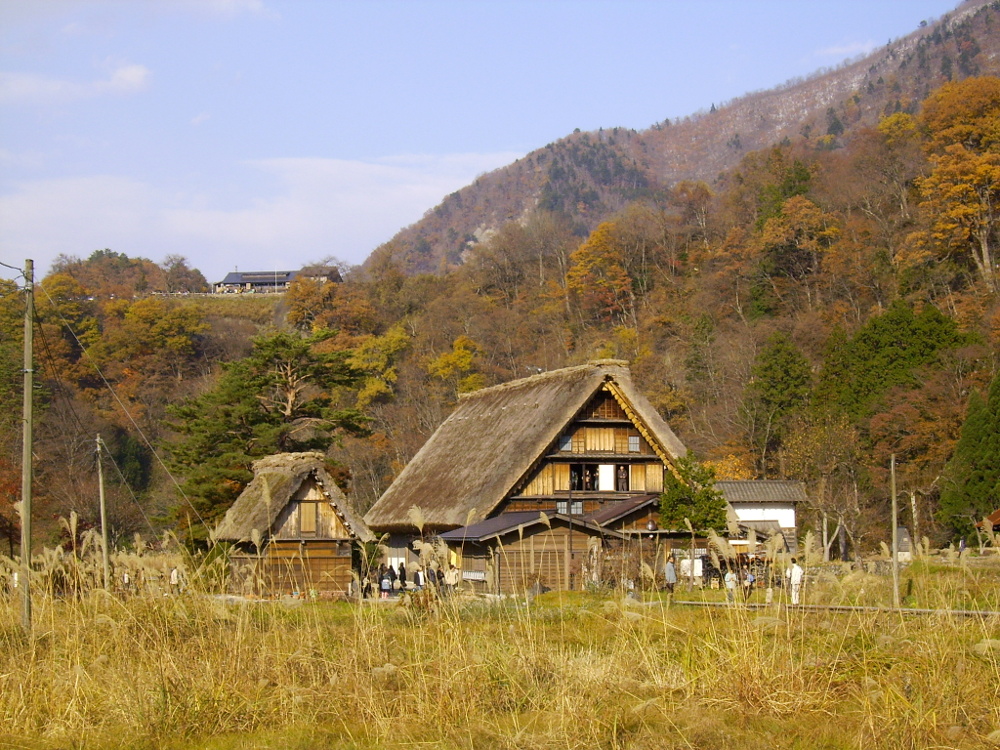 Also that weekend, we visited Shirakawa-go, a valley filled with these beautiful houses. Many of the houses still use thick thatch roofs, as the snow is quite heavy in the winter. The area has become a popular winter tourist destination, but in November, it wasn't very crowded.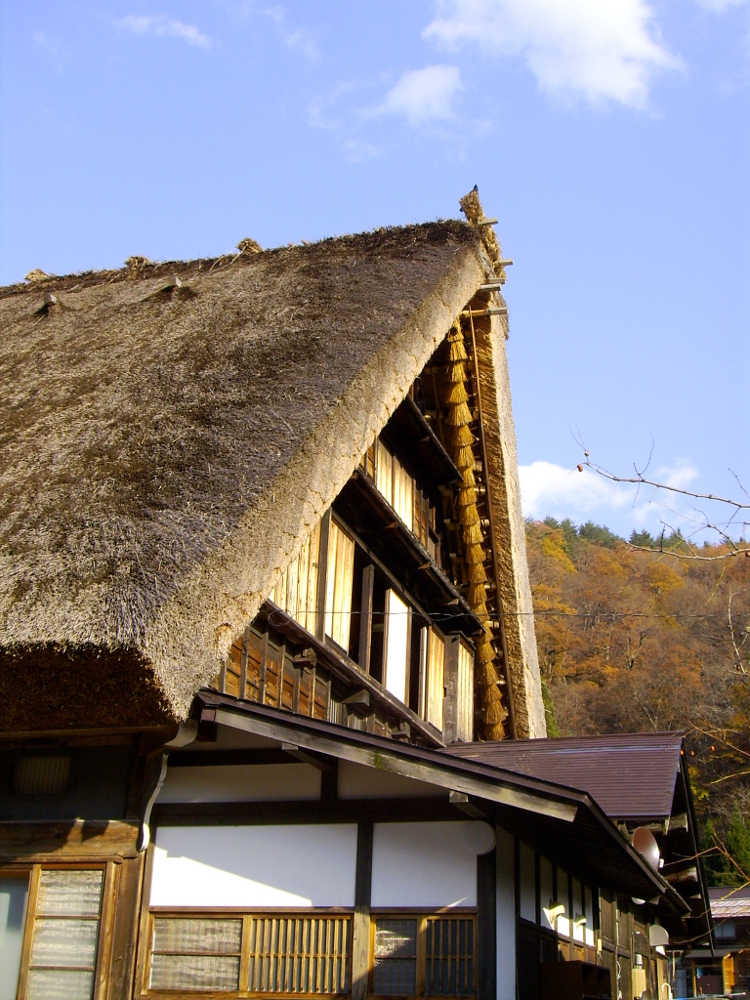 Here is a close-up of one of the roofs.
That evening we stayed in a traditional Japanese hotel, called a ryokan. The dinner was quite elaborate, and laid out on the table in our room.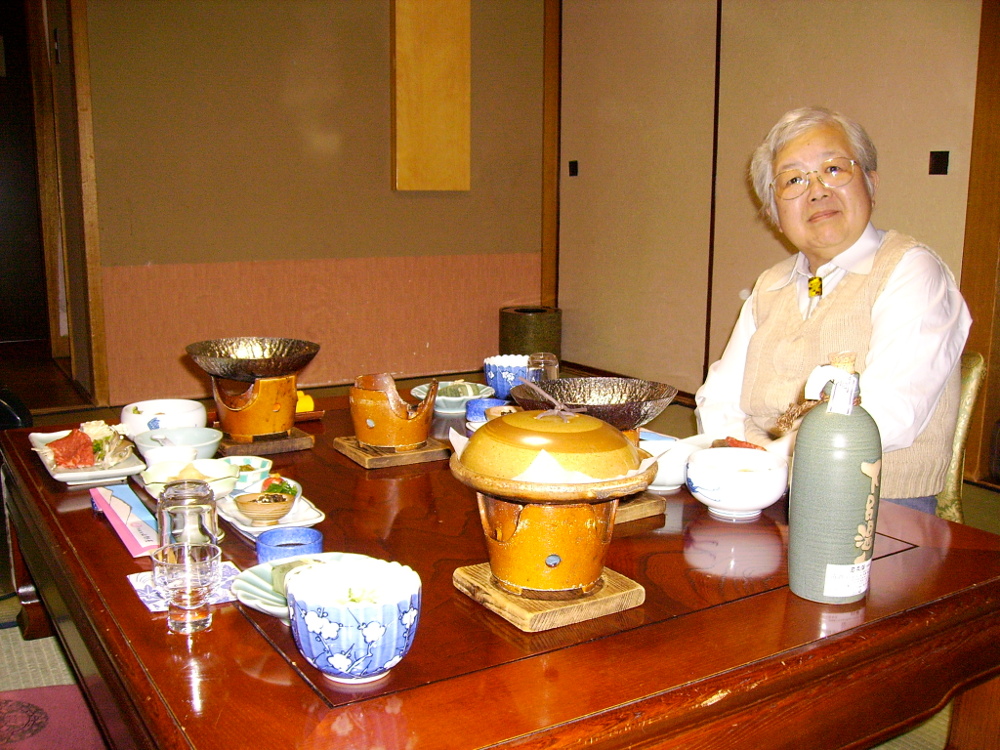 And, finally, here is a picture of the most beloved sight in Japan. Fuji san, Mount Fuji. As it was taken from the bus window, it isn't very clear, but it is otherwise a nice close-up.