Here in the valley, the Rio Grand rushes fast and blue alongside the highway, as if in a race against the cars driving downhill. We are not driving down, but up. Higher and higher we climb, to 6000 feet. We turn on Highway 25 to the small town of Dixon. There is a library here, a restaurant, a co-op market, and two wineries.
Two.
Good area for grapes, then.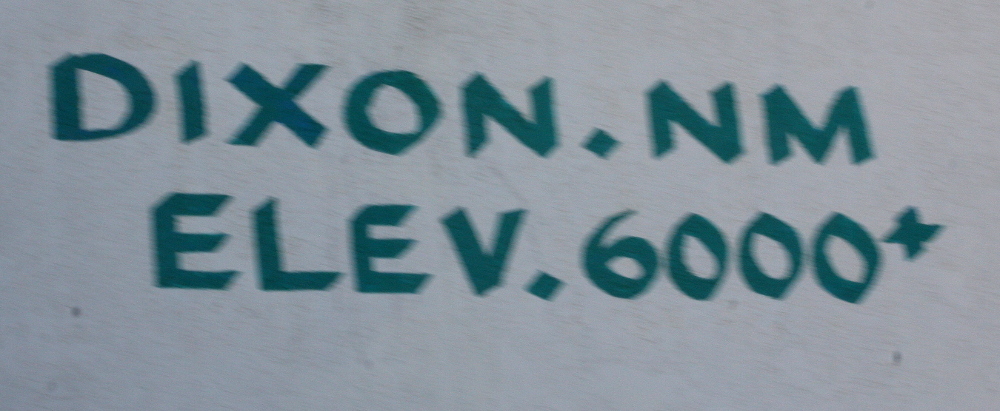 Just past Zuly's Cafe is La Chiripada, a small family-run winery, known to be one of the highest commercial wineries in the world.
We turned in to the driveway, through the beautifully lush grape vines — okay, I am imagining what it would look like in the summer. Since it is the middle of winter, the dormant vineyard met us with a sleepy look. Nothing is green, but the brown vines seem to radiate with the promise of a lovely spring.
The thought of vineyards usually produces pictures of mild French valleys or sunny California. Surrounded by mountains covered in snow, I had not thought grapes would grow here. It turns out, though, that some like it here. Not all grapes, of course, but some. Some, like Rieslings, thrive here. There are others. However, since I have forgotten their names, if I try to continue I will only look foolish. Therefore, we will move on to the tasting.
Each tasting session consists of six wines. A woman behind the counter handed me a sheet of paper on which to mark my choice. Here is a list; choose any 6.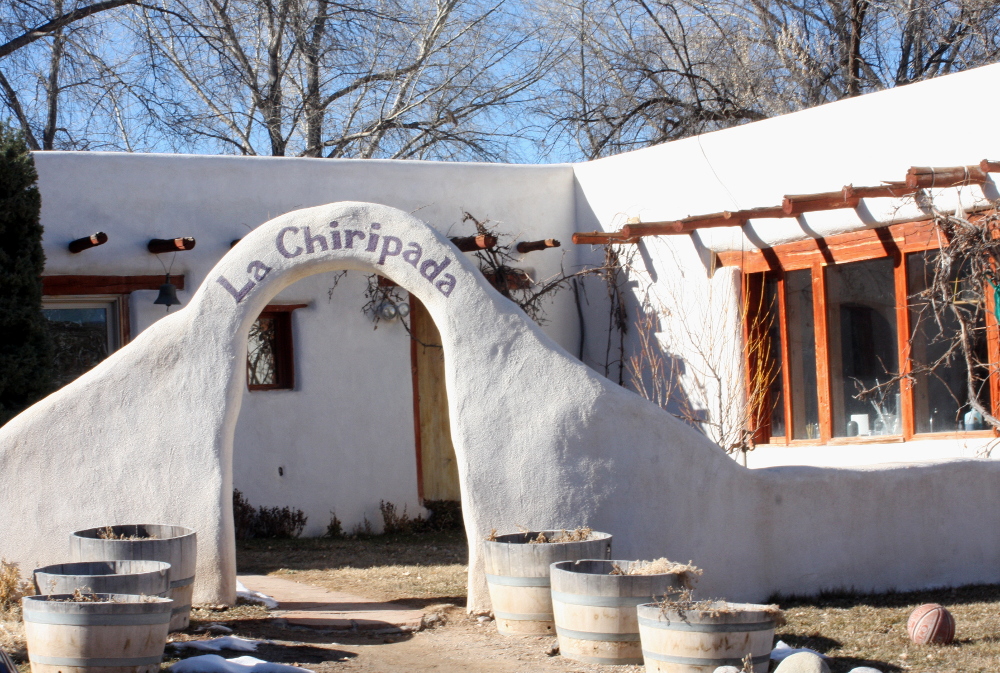 It turns out, I know nothing about wine. Get me going on single malt Scotch and we'll all grow old before I am through. However, set a wine list in from of me, and I can just about pick out the reds from the whites. It helps if there is a note on the top of the page with words like "Red" and "White."
A long time ago, the first wine I fell in love with was a Riesling. Sitting in Germany, surrounded by vineyards, the Riesling was the one I learned and the one I drank. Slowly, over the years I discovered reds and drifted away from the sweet German wine. Don't ask — no, I did not know Riesling was versatile and also produced a dry wine, as well.
Actually, I did fall in love with a red wine called a Schwartz Riesling while in Munich, and have been chasing the elusive drink ever since. That is neither here nor there. No one had a Schwartz Riesling at any of the places we stopped.
Back to the tasting. Not being a sommelier, I stared at the wine list in horror. This was not a problem at La Chiripada, though, since the friendly and forgiving young woman behind the counter didn't even flinch when I said, all I know about wine is that I like to drink it while I watch tv and eat Doritos. She walked me through the list, and helped me pick some out.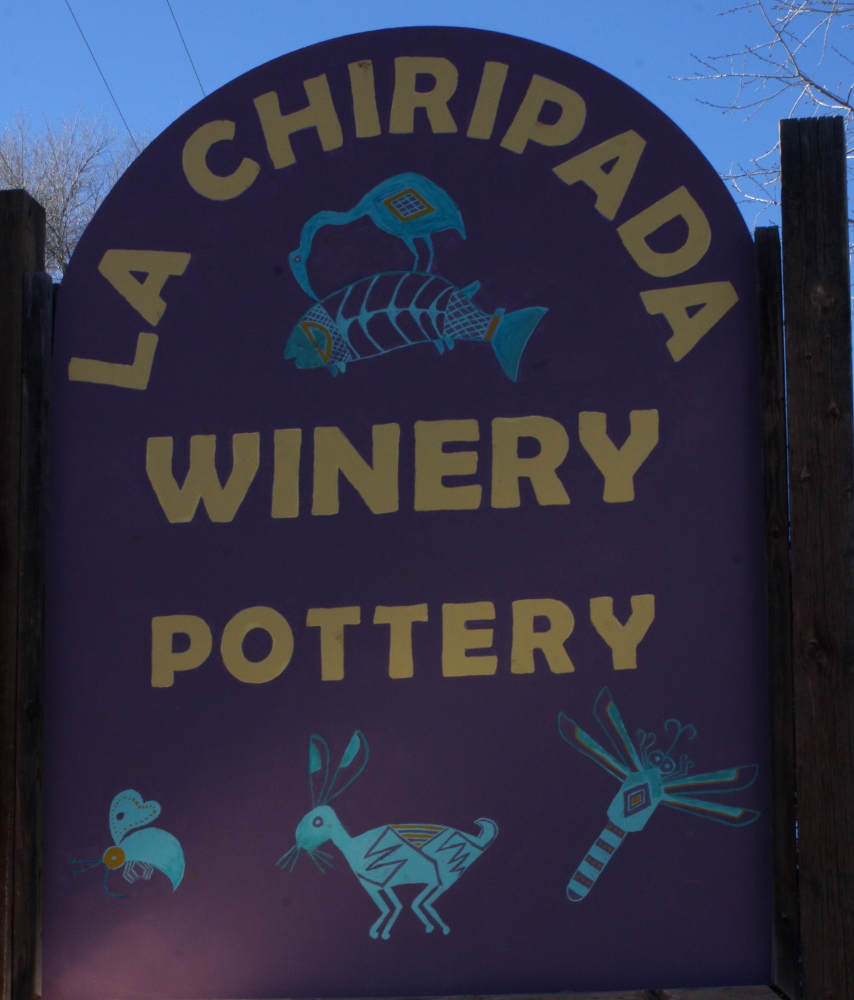 I was blown away by the wine. All of it. Even the Boujolais-style, which was too light for my preference. Even so, it was still wonderful. A 2012 Dolcetto (a new word for me today), a 2011 Petit Sirah, a 2013 Cabernet Savignon. Wow. However, my favourite was — the Riesling. I have not been swept off my feet over a Riesling for many years. Yet, here it was: the wine of my dreams. We swept up a bottle of that and were on our way.
I say it so lightly, as if I didn't drag my feet when it was time to leave. As if I didn't want to stay in this little winery forever. I was just trying to decide where to put my cot when she asked, "Do you want to try the Port?" As if I could say no to a port. Amazing. Simply amazingly good wine. All of it. I would buy a bottle of every wine on their shelves if I had the money.
With a lingering look behind, and a sadness only comforted by the fact that more adventure lie ahead, we left La Chiripada. "I will come back for you, my lovelies," I whispered at the lonely bottles watching us walk away.