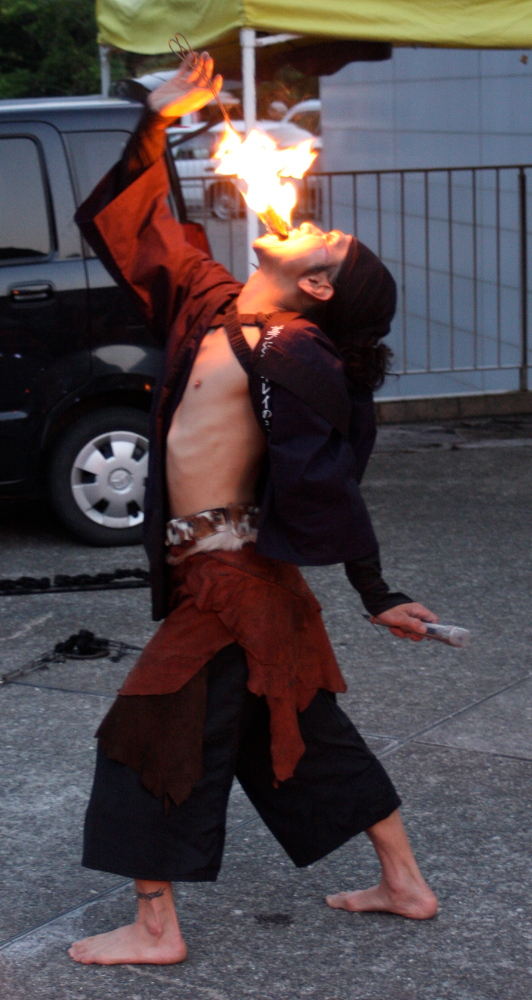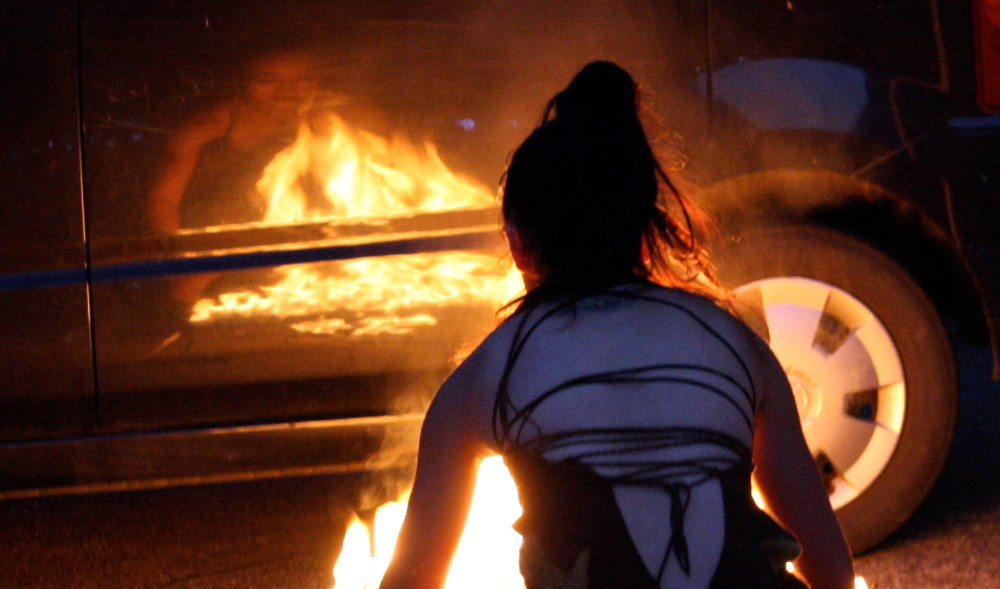 We had barely gotten home from the zoo and fallen into bed for a nap when the phone rang. Our landlady had invited us to a firefly festival on June 9. Discovering the festival was June 3, she hurriedly called and changed our outing, and could we still make it?
Two excursions in one day? Oh, why not?
In the end, the evening was too cool for fireflies, and the turnout was less than she had hoped. But, we did watch an amazing fire dance, so I am breaking my self-imposed "2-3 photos per post" rule in order to lavish you with fire.
There is talk about going back next weekend when the weather is expected to be more cooperative, and consequently the fireflies, too.