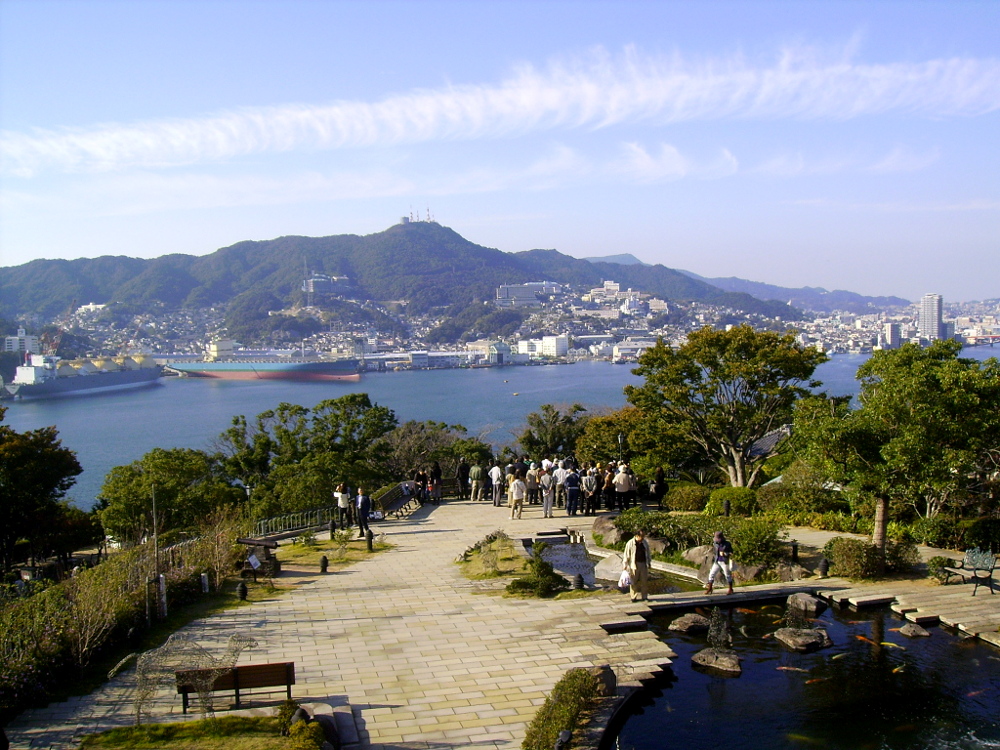 Nagasaki, Japan is a beautiful city on the island of Kyushu.
Nagasaki was an important port historically, as it was open to the West (actually, only the Dutch) when the rest of Japan was closed to foreigners.
The ciy is also famous for its Christian history. Today there are many Catholic Churches, due in part to a history of Portguese missions in the area. However, for about 250-300 years (roughly 1580s-1870s, give or take a decade), Christianity was persecuted, outlawed, or tolerated for foreigners only.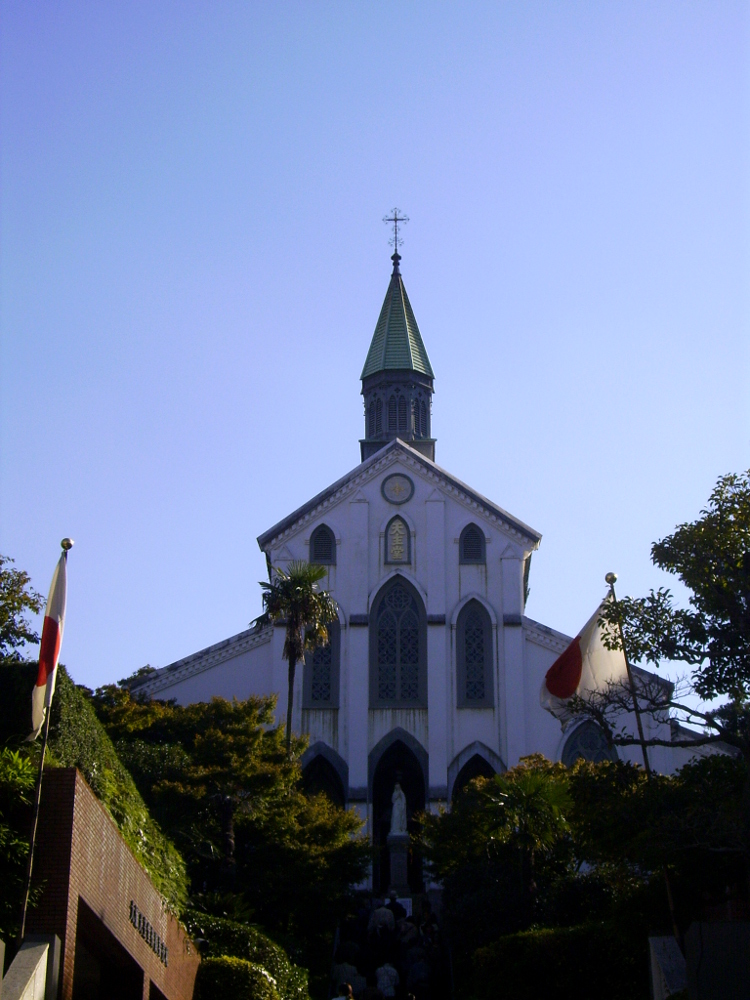 In February, 1597, 26 people were matryred in Nagasaki. Today there is a museum on the hill where they were crucified, and is dedicated not only to them, but to all martyrs.
The commemoration day for the 26 Martyrs of Japan is February 5 in the Lutheran calendar as well as the Roman Catholic calendar.
This is Oura Catholic Church, which also honors the 26 martyrs.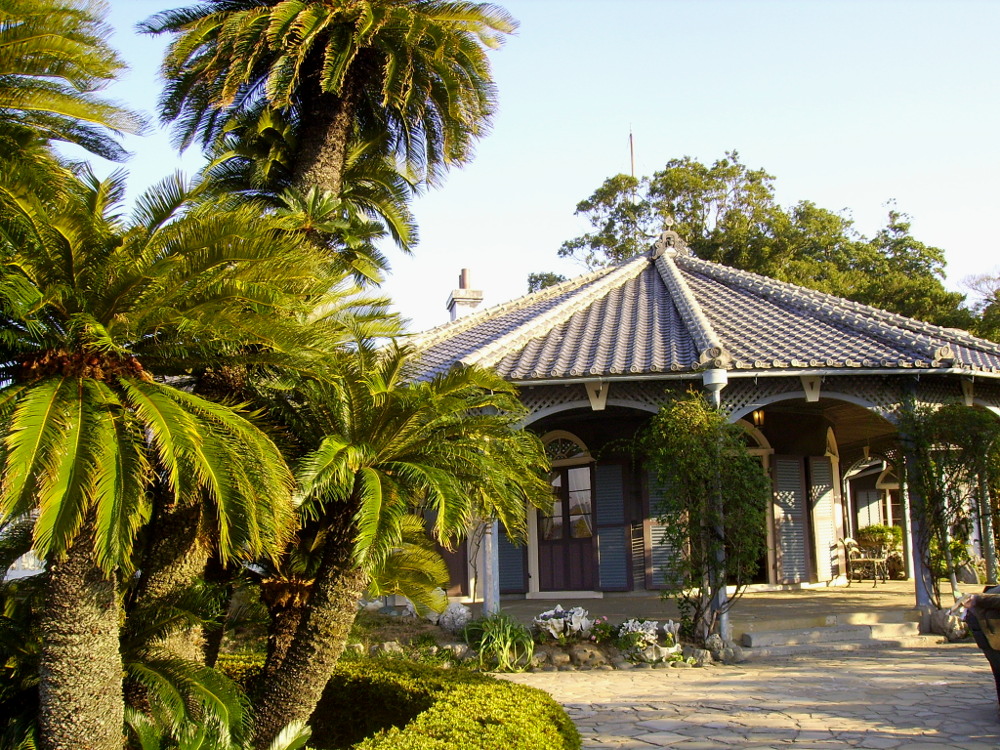 Also in Nagasaki is the Glover house, the first western-style house built in Japan. Thomas Glover was from Scotland but moved to Nagasaki.
Either Tomas Glover or his brother are interwoven into various legends about the the inspiration for the opera Madam Butterfly. Cho-cho San, (butterfly in Japanese) has been compared to Glovers's wife(!), his mistress, his brother's mistress, or various other women living in Nagasaki at the time. There is no historical proof that Madam Butterfly was ever a real person, but rather is a story insprired by the West's curiosity of all things Japanese.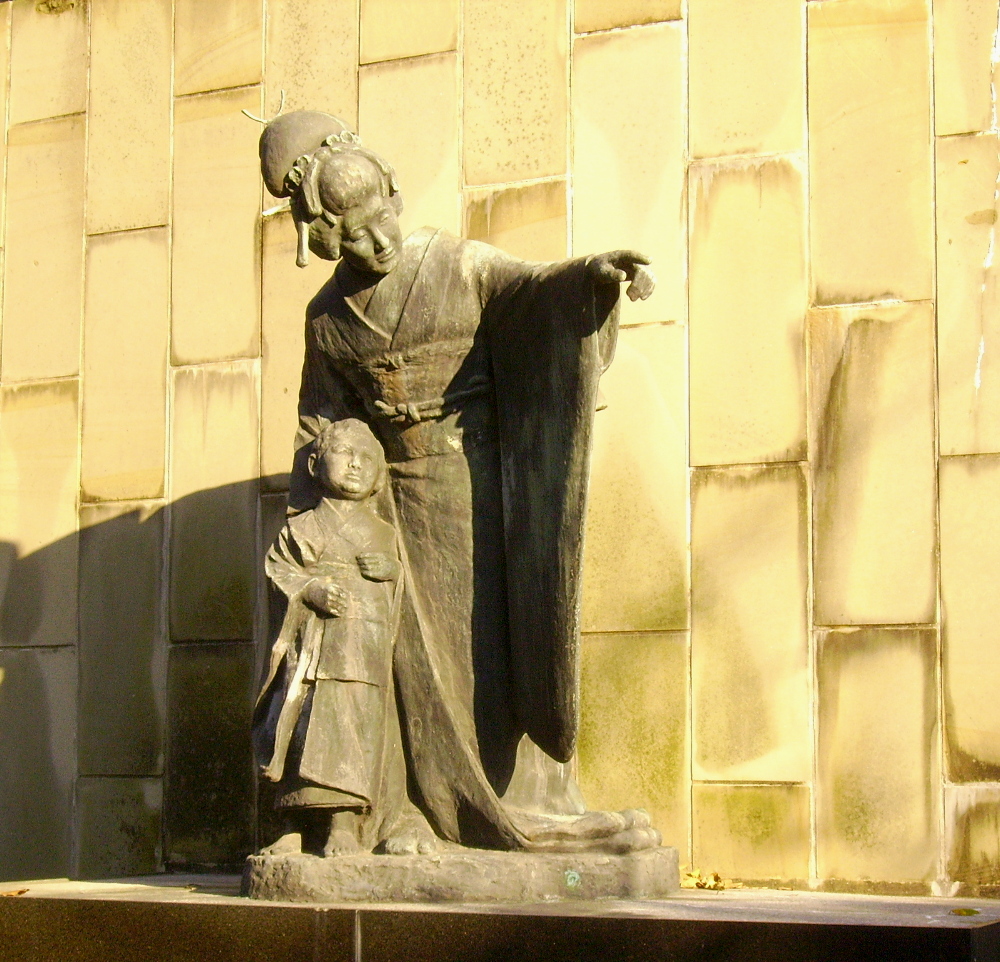 This, however, has not stopped the Glover Gardens from using Madam Butterfly to promote tourism to the garden.