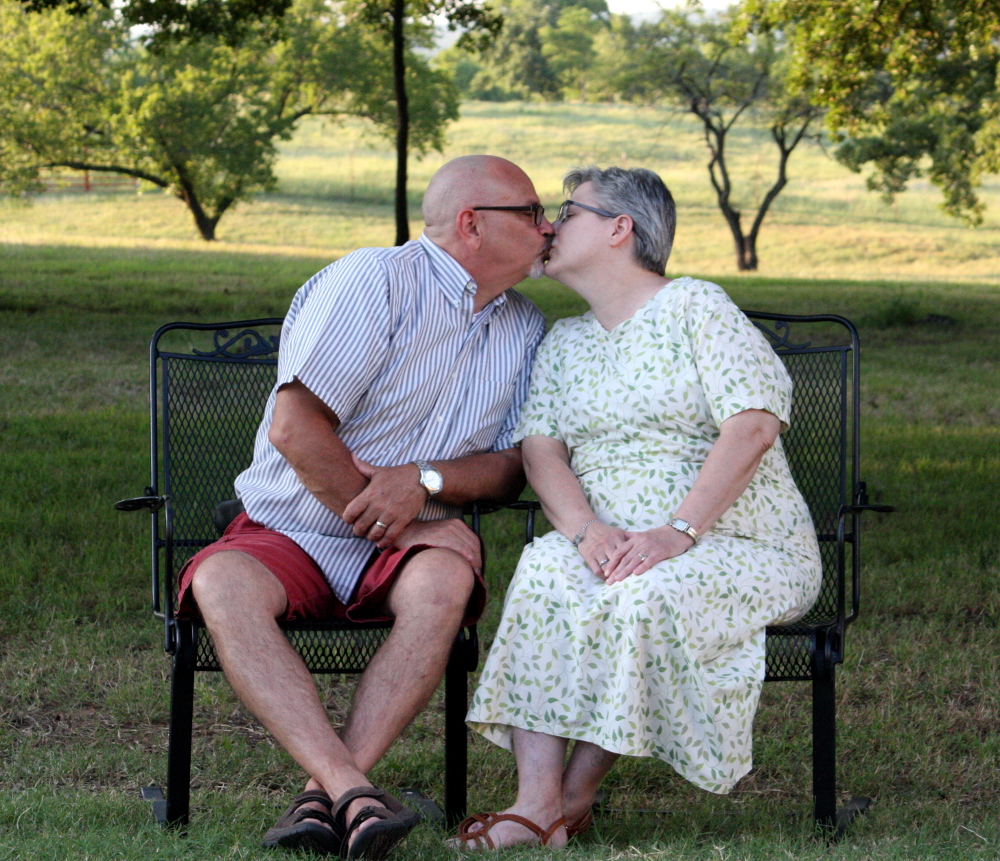 A generous gift arrived at the church. Apparently, one of the parishioners knew it was Janet and Kirk's 40th wedding anniversary and learned that we were in town to celebrate with them. This couple was moved to give Uncle Kirk $200 so that we could all go out to dinner. Someone decided on Texas Roadhouse. That's a great idea! It was agreed: Saturday night we would all go to Texas Roadhouse to celebrate.
Or so my aunt was told.
With the evening – ahem - planned, Mum, Doug, Aunt Janet, Sophie-chan and I set out to set off to explore downtown. City centre. The four stores which happen to be open on a Saturday. There are a fair number of businesses still lining the historic Route 66 which winds its way through the town. However, there are restaurants, insurance agents, and a theatre among their number. Not exactly prime window-shopping spots.
Yet, we wandered through the charity shop (which I still call a recycle shop, thanks to three years of shopping at one in Japan), a gift shop or two, the pharmacy-et-miscellaneous-shop, and the department store. A store like that is a rarity in the world of big box stores and shopping mall. So small. So local. The clerk seemed to know everyone. Everyone. " You're the one who was in Japan?" Uhhh ….. yes. How - ? Oh, never mind. Small town.
We had planned lunch at a café, but discovered it is closed on Saturdays. Disappointed, we drove back to the house to have sandwiches.
There are so many titles that could adorn a post about a surprise party. Such as, "What do you mean the kids have been home for two days and I didn't know about it?" Or, "Go detain Mom so I can take this stuff out to the car." However, I think my favourite alternate title has to be, "Where are all the condiments?"
There was much weeping and gnashing of teeth when my aunt opened the refrigerator to grab a phantom jar of Miracle Whip. Mustard. Ketchup. The entire shelf was empty. We just had them at the zoo yesterday. Did you leave them in the cooler? Who put them away? Wasn't it you? The gnashing of teeth was not about the missing condiments, but about the missing memories. Where were they?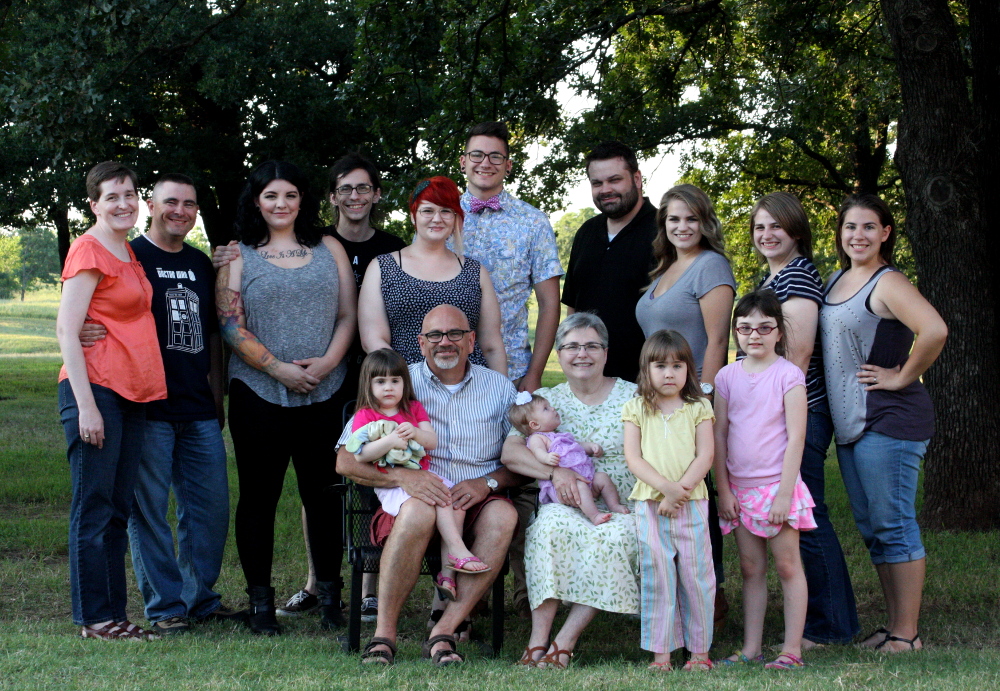 A quick text to my cousins confirmed that the three of them had taken a whole bunch of sandwich fixings to a friend's house so they could all throw together quick and easy lunch.
Or so my aunt was told.
When it was time for "supper," we loaded up the cars and drove to the church so Uncle Kirk could make some copies. Copies that then needed to be dropped off at someone's house on our way out of town. Repeat the refrain with me: So my aunt was told.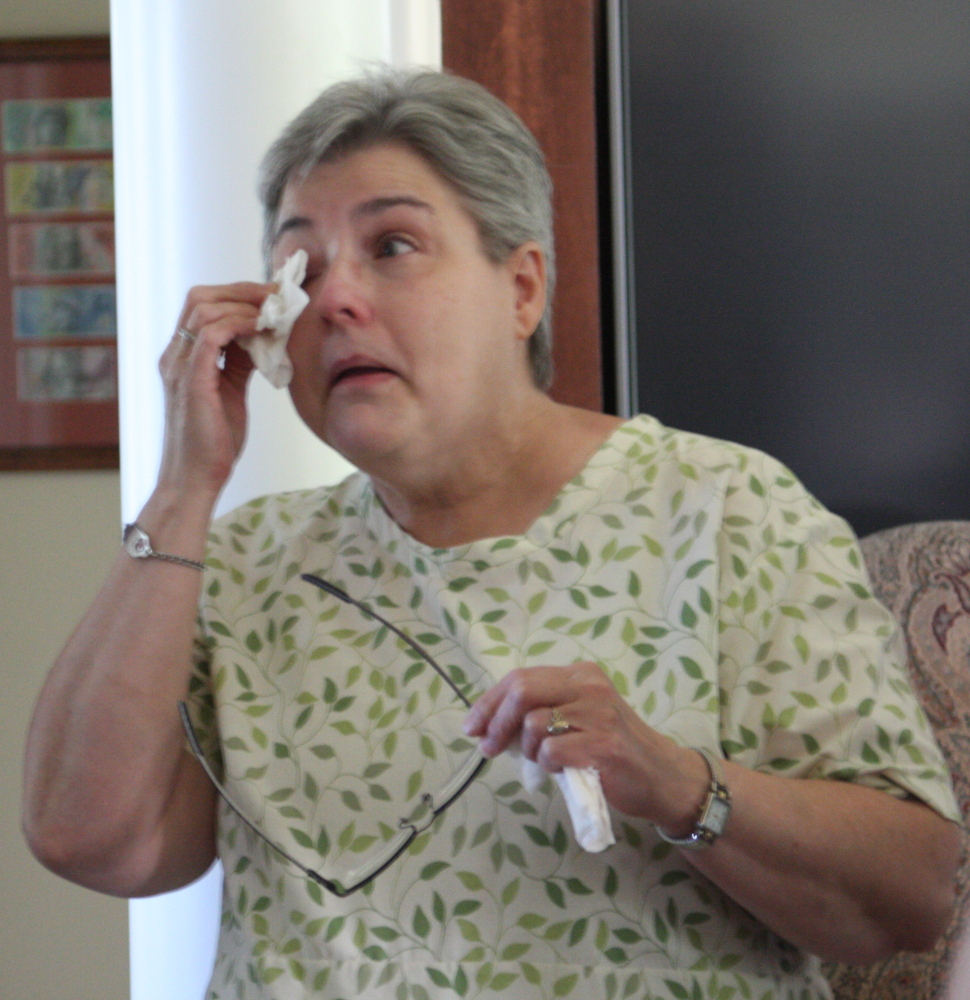 A timely — and entirely fake — phone call resulted in the clever rouse that would get us all into the house. "Jackie wants to meet your sister." My aunt knows her sister well. "She will be reluctant to go in to the house …" My mum knows her sister well and delivered a convincingly reluctant performance.
Meanwhile, hiding in the house were all six of my aunt and uncle's children and their families, some of them flying in from across the country. The look on my aunt's face to see them all there was priceless. Another possible title: Who remembered to buy stock in tissues?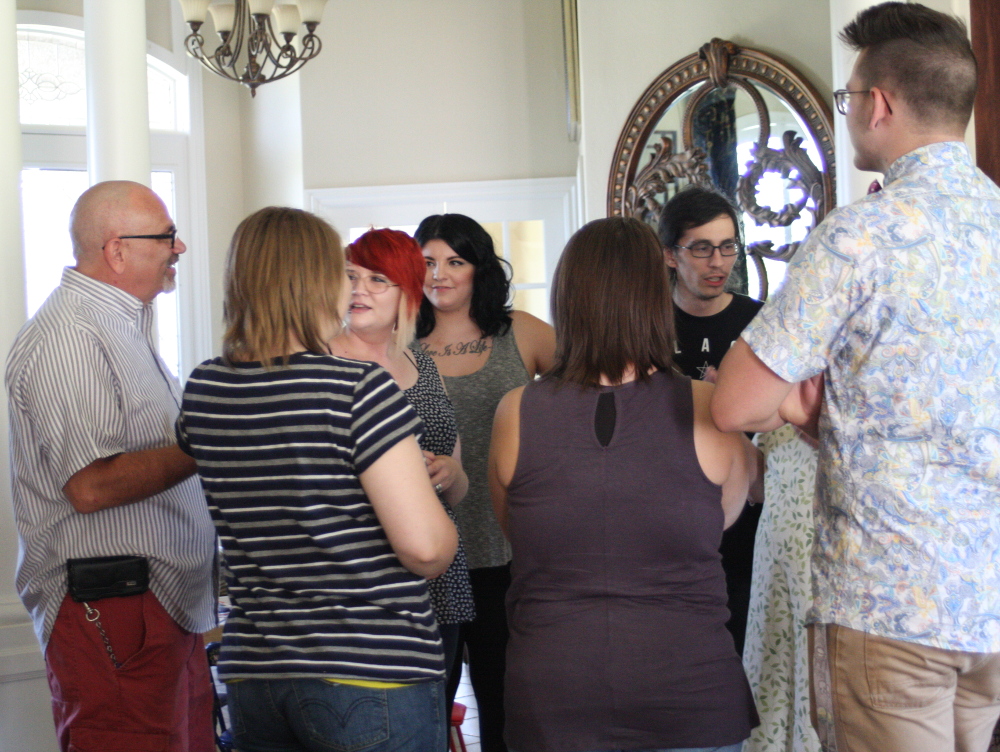 The party was a smashing success (and not just because at one point a coffee mug was dropped, spilling onto the $10,000 rug). We ate, we took photos, we told stories. I had not seen many of these people in a decade or longer. It was a loud, chaotic affair. I sat back and watched, basking in the joy. We leave on Monday, and it might be another decade before I see them all again. I soaked it all up while I could.