Most of you know that if given a choice to only drink one type of alcohol for the rest of my life, I'd choose Scotch. However, I just realised that this blog has been mysteriously silent on the subject. I have written about wineries and Japanese Scotch–style whisky. I even mentioned — briefly — a trip to a distillery in Orkney back in 2011. Yet, I have not written about whisky much at all, let alone Scotch.
When David brought home a new bottle of Talisker Storm today, I decided that should change.
It is about time (probably past time) to do a Scotch review. As a bonus, as long as I keep writing reviews for the blog, then I can keep buying new and exciting whiskies to sample.
Slàinte!
---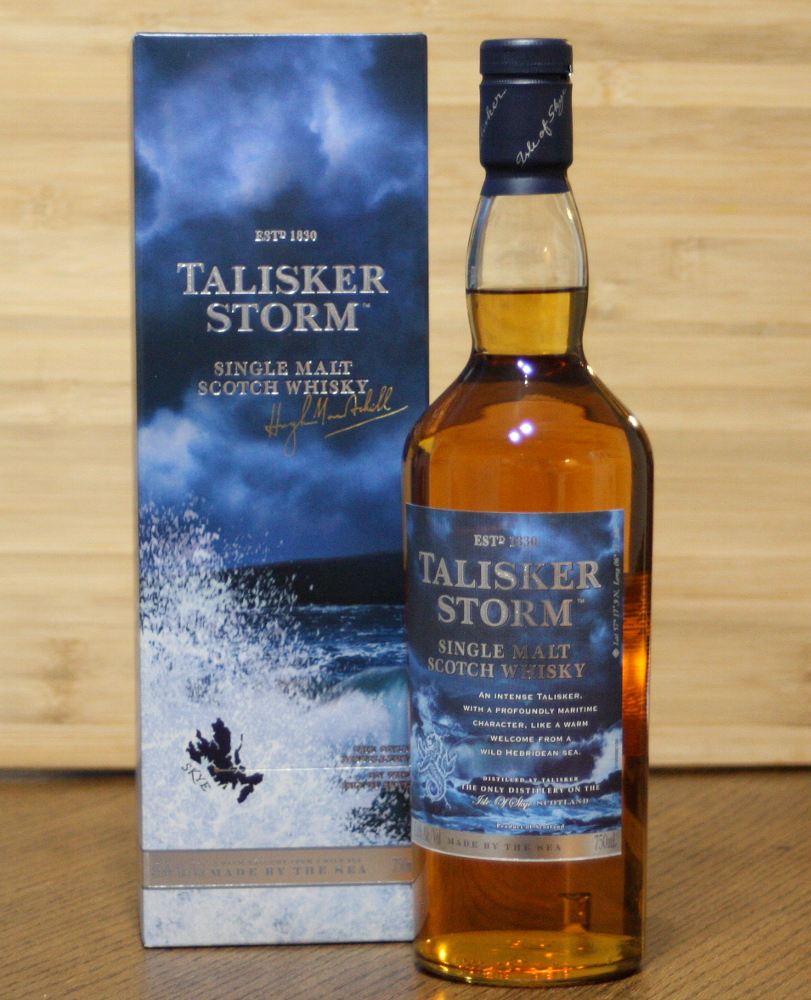 Distillery: Talisker
Expression: Talisker Storm
Age: No age
Price: $50
Talisker is the only distillery on the Isle of Skye. Founded in 1830 by two brothers, the distillery changed hands several times. Finally, it joined a consortium of whisky makers. It holds a place as one of the "Classic Malts" in the Diageo group. I may not like all of Diageo's offerings, but the Classic Malts list is well-named.
Verdict: The initial scent is rather smoky, with just a hint of a sweetness — perhaps a vanilla. Not much. It is mainly full of peat. The first taste is more of a feeling than a taste: burning! The fire is strong in this one. Once the fire dies down, though, the hinted at sweetness finally peeks through. The smoke and the vanilla blend together into a delightful glass of whisky. Honestly, I enjoy it so much that this was our second bottle. I just never got around to blogging about the first one.
We have plenty of Talisker to share, so come on over and have a dram!