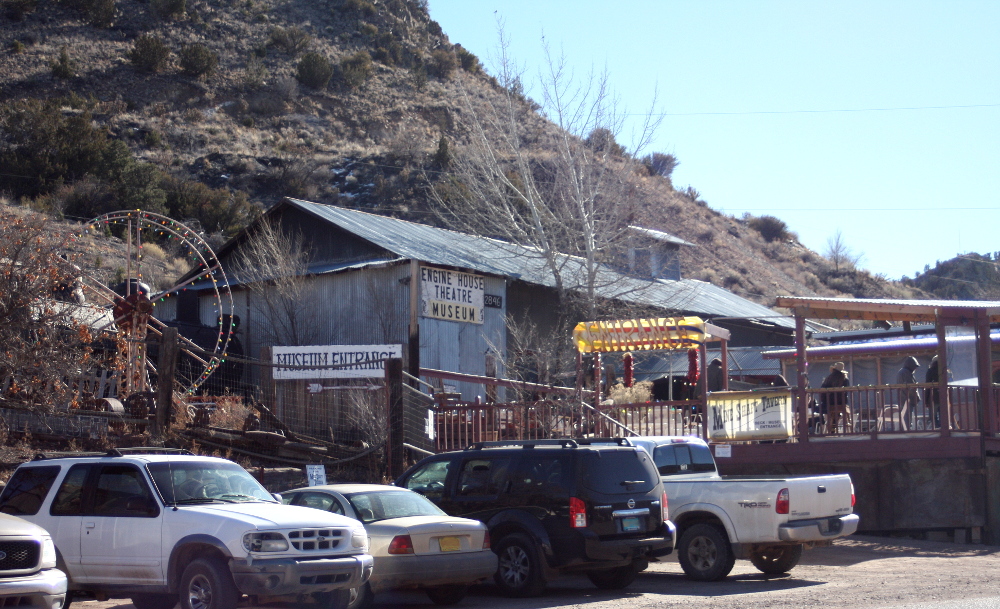 I do not remember who first told me about the movie Wild Hogs. I do remember being sceptical … a comedy about a bunch of suburban, middle-aged men who think they are a biker gang? It sounded like slapstick. It sounded like Dumb and Dumber meets Bill and Ted. It sounded like something I would not enjoy. Tim Allen only bats 50/50 with good movies. The same goes for John Travolta. I had never even heard of Martin Lawerence. But, I agreed to watch it on account of William H. Macy, who has been my favourite non-hero since Mr. Holland's Opus.
It was every bit as funny as it was promised, an enjoyable way to spend a couple hours. I only watched it the once, and that was several years ago. With such vague memories of the movie, I had no idea that we currently live 25 miles from the home of Maggie's Diner and a non-existent chili festival.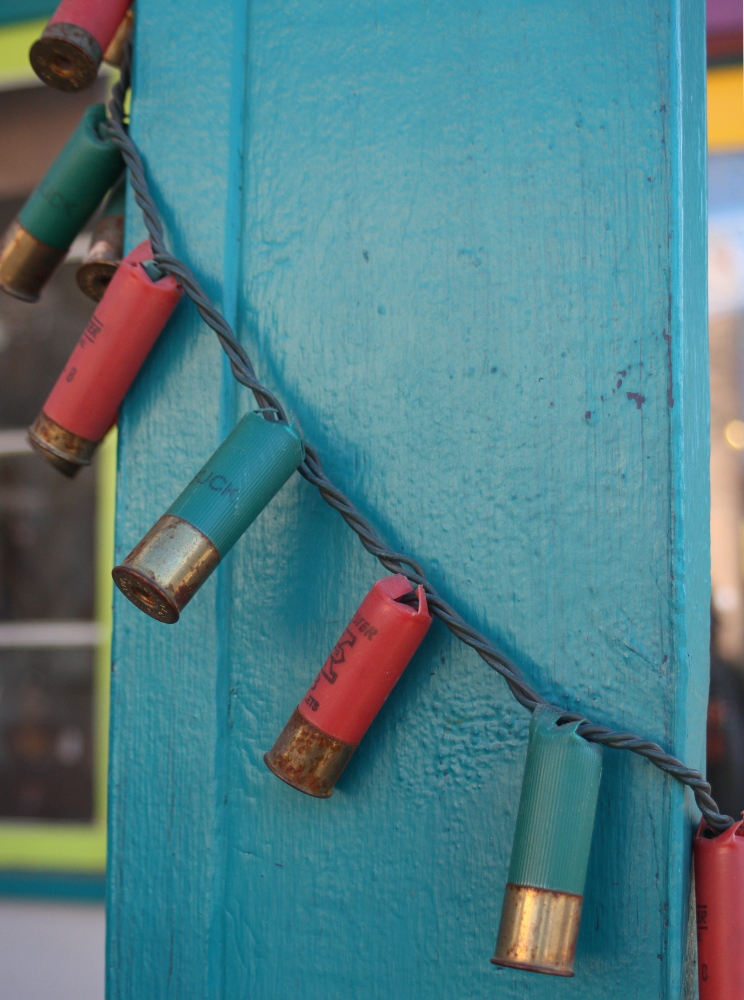 Madrid, New Mexico was once a coal mining town. Then, it became a ghost town. Then, it became an artist town. Then it became the set of Wild Hogs. Then it became the site of a failed chili festival. Now, it is an eclectic community for artisans and tourists.
Madrid was a place where artists could escape from the formality of Santa Fe. Things were a little quieter in Madrid. A little more affordable. A little less stuffy. The galleries here showcase are iron sculptures forged by a local blacksmith; bits of machinery up-cycled into jewellery and wall art; handmade jewellery from locally-mined turquoise; an artist who holds glass and a blowtorch and sits in a workspace for customers to buy or simply ogle.
There are many types of art in Santa Fe — and I admit I have not seen them all — but I have not seen anything like these shops in Santa Fe. Yes, Santa Fe has jewellery and sculptures and stone fountains and glass. But I can't imagine any gallery in Santa Fe decorating with shotgun shell Christmas lights.
It is a beautiful and easy drive to Madrid from Santa Fe, so more artists are finding their way here. It remains a gem of town, though. I thoroughly enjoyed the antique store, which was mostly bits of old buildings: doors, doorknobs, tin ceiling tiles, hinges, old-fashioned heater grates. There were some dressers and a few newer trinkets handmade by the shop's owner, but it seemed to be more the type of place one goes to refurbish a house. It was a fascinating store.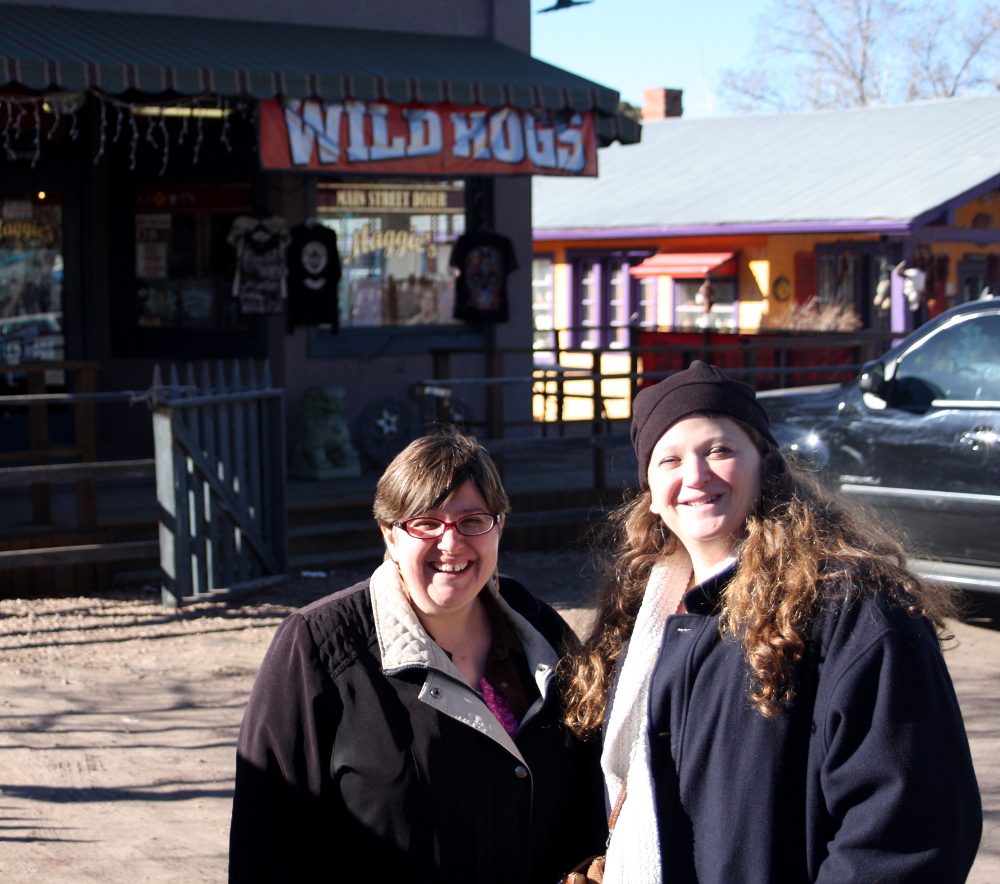 In the middle of Madrid, though, stands Maggie's Diner. Or rather, the set used for Maggie's Diner. The inside looks like Harley-Davidson Heaven exploded all over a restaurant. The booths and counter are still there, but not visible under all the paraphernalia. It takes a bit of standing there cross-eyed to see the shape of a diner under the black piles of t-shirts, patches, and metal signs declaring a disdain for all things ordinary. Bumper stickers proudly proclaim a love of the open road. A suitably indifferent clerk work the cash register, surveying the store with an air of, "I do not need or want to talk to you, so make your purchase and move on."
Outside the diner there is no chili festival, though one man tried to capitalize on Wild Hogs and start one. It was — to put it mildly — a flop, so Madrid remains a small, quirky, artist community with a Harley-Davidson pilgrimage site in the middle of town, looking distinctly out of place. Yet, because the town accepts all people, it does not look out of place at all.