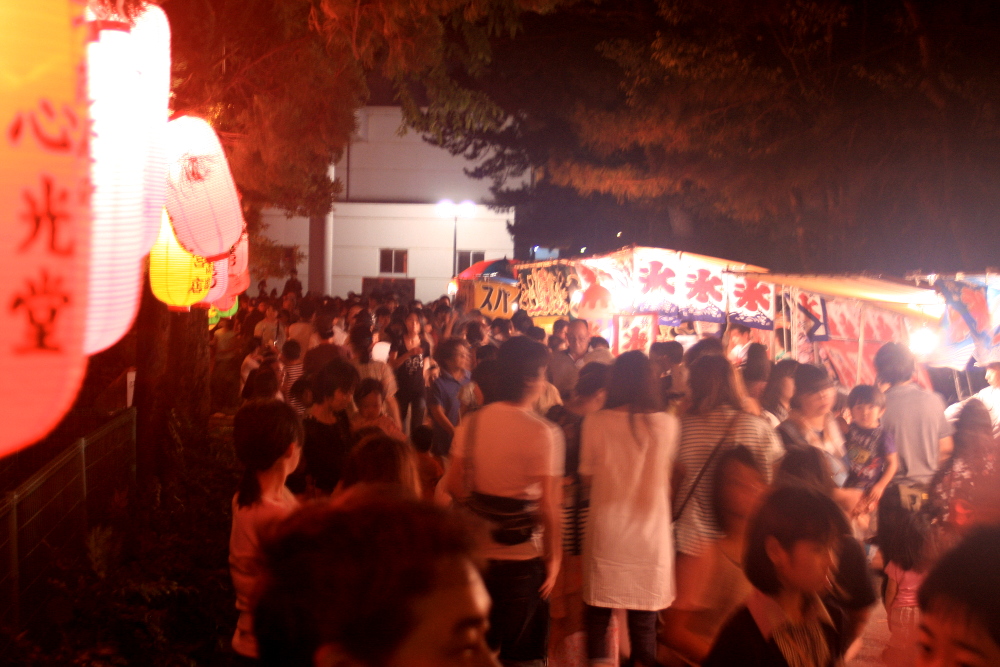 Summer in Japan is not paradise. It is insanely humid; I need a shower by the time I get to work. The insects are huge and nasty-looking. Truly they are the biggest things I have ever seen, and that includes their wasps and bees. Well, that also includes their butterflies, so that's cool. But their beetles … ugh. Something that big just shouldn't be flying, especially not straight at my head.
And yet — heat, humidity and nasty bugs aside, summer is my favourite season in Japan.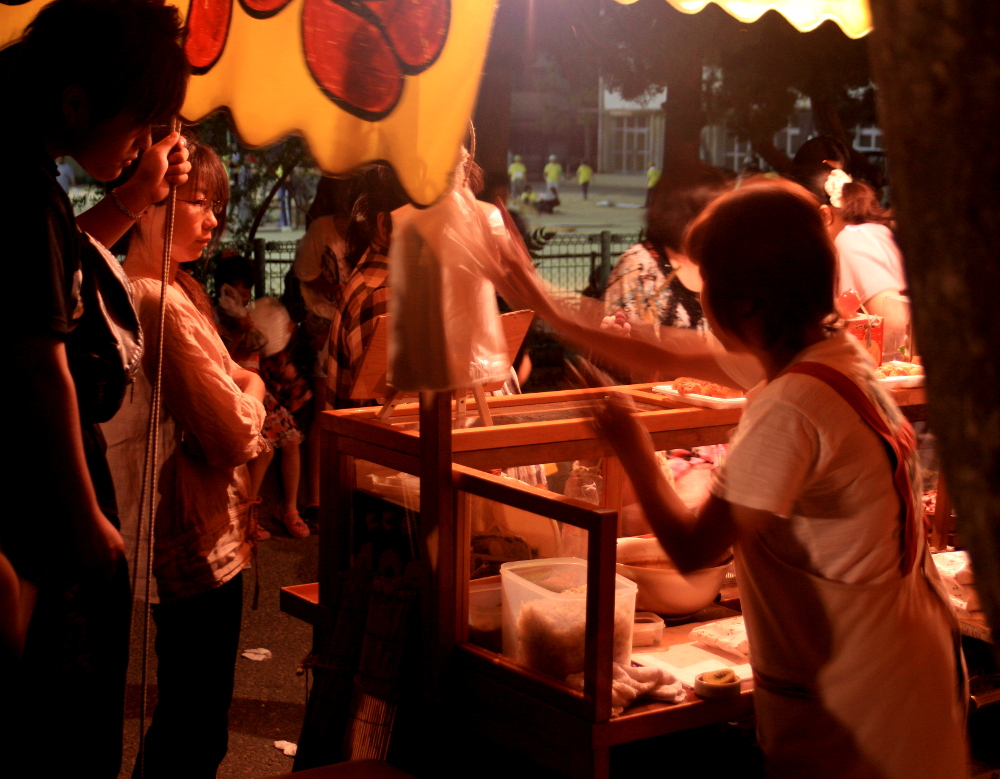 Anyone around in Tokyo might remember my weekly summer phone calls: "There's a festival this weekend — do you want to go"
And there was always "a festival this weekend." Summer in Tokyo is absolutely filled with them: traditional Japanese festivals, festivals by various embassies celebrating their culture, school festivals (well, those were mostly in the spring or fall, but close enough. I went to them all. Festivals, fairs, carnivals: I am a sucker for an outdoor celebration with fried food, amateur dancing, rigged games, and of course, shaved ice (called kakigori in Japanese).
One thing I often am reminded of: Tokushima is not Tokyo. The festivals here are not as plentiful. And there is no source of English news for small local events. This in essence means I haven not been to any festivals or other events since arriving here. That's an unusual and depressing situation for me to be in.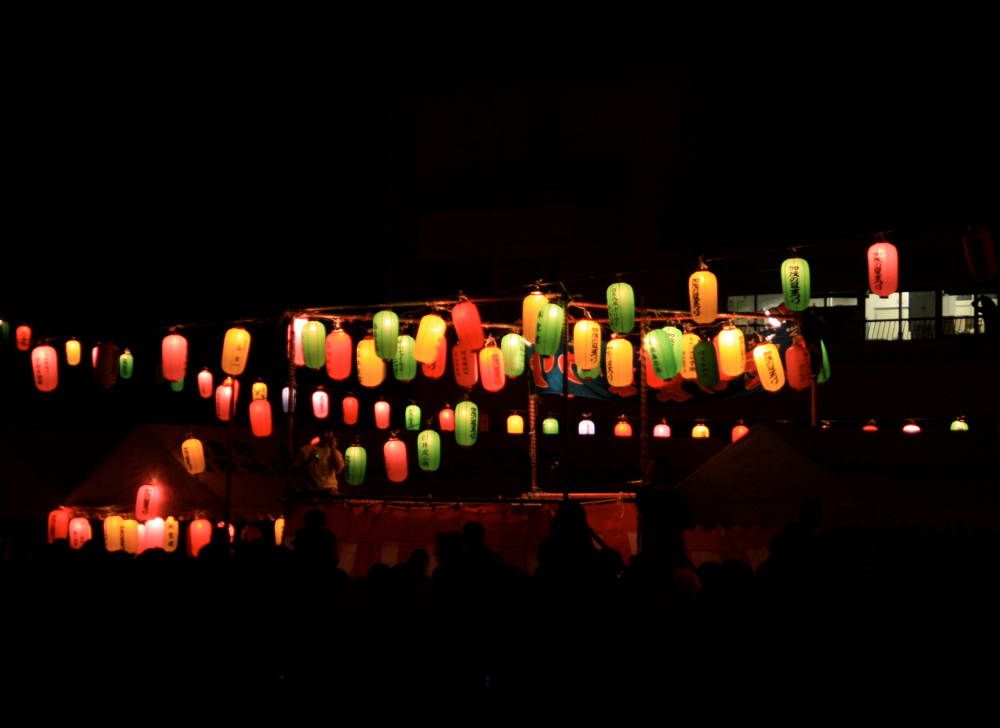 So, I was overjoyed when my landlady called last night: "There's a festival tonight — do you want to go?"
Do I want to go? Is summer humid?
Is water wet? Is … well, you get the idea.
It was small, with only a few stands all selling the same thing, a small fireworks display, and we were late and missed the dancing. But it was fun. Of course it was fun — it was a festival!!!
Next weekend is the Yoshinogawa Festival. It will be bigger. And I'll be there with bells on. Or at least a yukata.